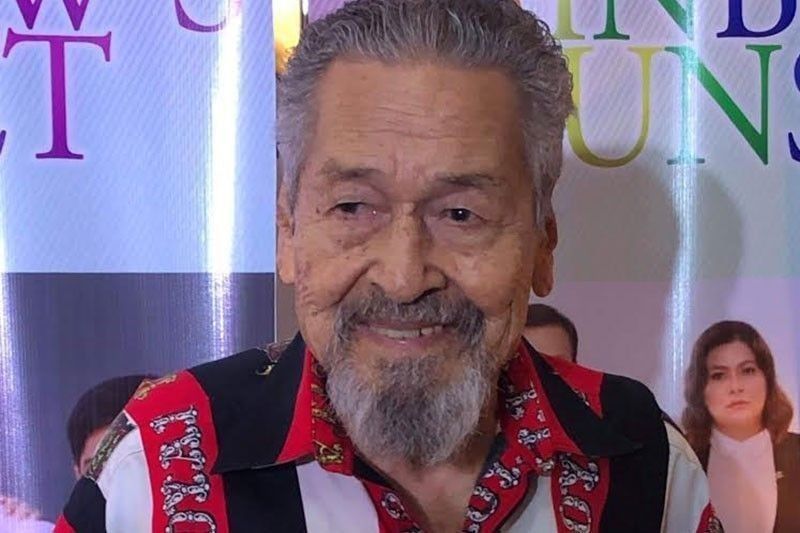 DOLE probes Eddie Garcia's work accident
MANILA, Philippines — The Department of Labor and Employment (DOLE) has ordered an investigation into the accident involving Eddie Garcia on the set of a television show in Tondo, Manila last month, which reportedly caused the death of the veteran actor.
Labor Secretary Silvestre Bello earlier announced that the Occupational Safety and Health Center, an attached agency of the DOLE, would determine if movie companies and television networks are complying with the safety regulations.
Garcia fell into a coma due to severe cervical fracture after he tripped on cables while filming a television series on June 8.
Garcia died on Thursday. He was 90.
Bello said it appeared that there was no occupational safety officer during the filming of the show.
The Federation of Free Workers supported the probe being conducted by the DOLE.
Julius Cainglet, the group's vice president, said television networks should comply with the occupational safety and health standards to ensure the protection of workers.
Army salutes actor
The Philippine Army honored Garcia as a comrade who, in his younger years, had dreamt of a career in the military.
"The Army condoles with the family of the late Eddie Garcia. We admire him not only as an actor but as a fellow comrade in arms," Army spokesman Lt. Col. Ramon Zagala said.
"His desire for his ashes to be scattered in Manila Bay speaks of his love of the noble profession of arms, despite his short-lived military career," he added.
Soldiers were sent to stand vigil during Garcia's memorial service at the Heritage Park in Taguig on Friday.
The Philippine flag was laid next to the late actor's remains.
Garcia was only 19 when he volunteered to be part of the Philippine Scouts, which was deployed to Okinawa, Japan.
"His deployment ceremony was held in Luneta, the reason why he wished his ashes to be scattered in Manila Bay," Garcia's son, Erwin, said. – Michael Punongbayan