Duterte eyes more troop deployment in Lanao Sur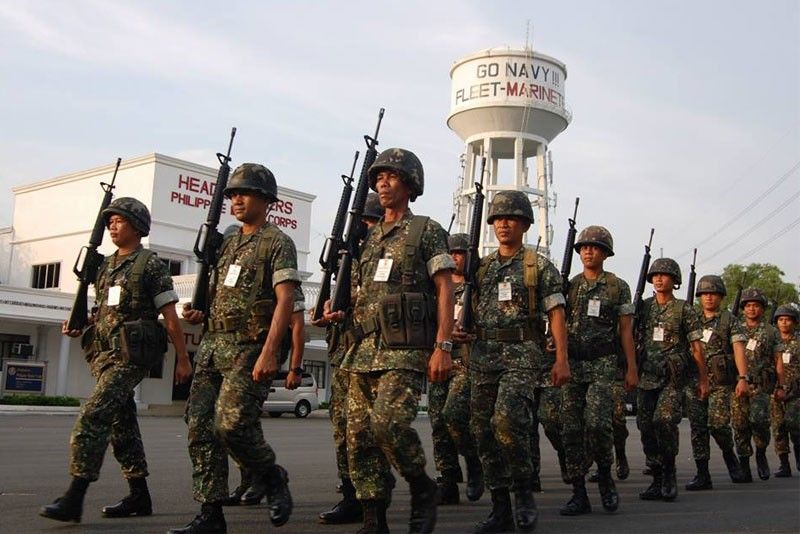 MANILA, Philippines — President Duterte has vowed to deploy more troops in Lanao del Sur following reports of violence and vote buying.
Duterte said he would go to the province to deal with what he described as "trouble in Lanao del Sur."
"Ang gulo ng lugar (The place is chaotic), Lanao del Sur... Maybe I will go there," Duterte said during the miting de avance of the ruling Partido Demokratiko Pilipino-Lakas ng Bayan in Pasig on Saturday.
"I'm talking about the trouble that is now going on in Lanao del Sur. Either you stop it or... (declare) failure of election if they cannot vote or it's really plain terrorism," Duterte said.
He said the martial law he declared in Mindanao two years ago is still in place. "When I return there, I will bring with me many soldiers. You must remember that until now martial law exists in Mindanao. Do not force me to do something that you might regret," he warned.
Presidential spokesman Salvador Panelo said the President was expected to visit Lanao del Sur yesterday and return to Davao City to cast his vote.
A bulletin released yesterday by the International Alert Philippines said incidents of vote buying have been reported in the cities of Marawi and Cotabato as well as in Lanao del Sur.
Prices offered in Cotabato and Marawi cities range from P300 to P3,000, it said.
The group said vote buying fueled violence, particularly among politicians' supporters, and resulted in the filing of charges between the candidates and their rivals.