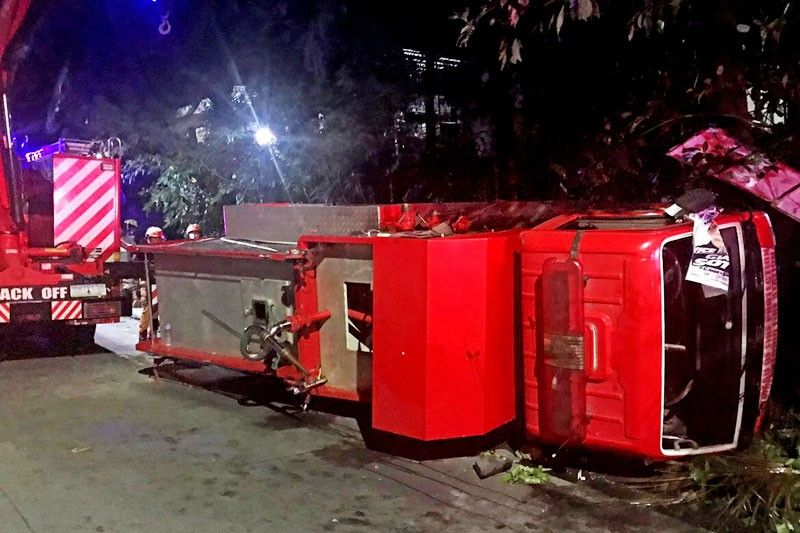 Rescue workers and firefighters prepare to lift a firetruck that fell on its side in Barangay Payatas A on Wednesday night.
Miguel de Guzman
4 hurt as firetruck turns over
MANILA, Philippines — Four persons were injured when a firetruck toppled over and hit three tricycles in Quezon City on Wednesday night.
Probers said the firetruck's brakes failed along Sampaguita Extension in Barangay Payatas A at around 9 p.m. as its crew was on the way to respond to a fire in Barangay Bagong Silangan. Senior Fire Officer 1 Arididon Santos, 33, was driving the vehicle.
The truck hit and dragged three tricycles until it fell on its side.
Alfonso Ibajo, 49; Centeno Merlito, 53; Iballo Alvin, 49, and Jesus Frial, 37, were rushed to different hospitals for medical treatment.
The fire reached first alarm and was put out at around 9:30 p.m.