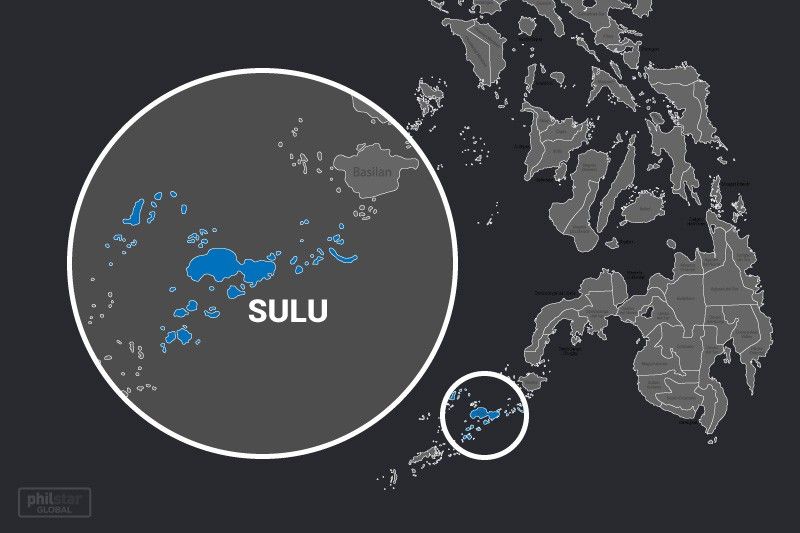 Indonesian captive killed, 2 rescued in Sulu
Roel Pareño
(The Philippine Star) - April 6, 2019 - 12:00am
ZAMBOANGA CITY, Philippines — Government troops rescued two Indonesian captives of the Abu Sayyaf, but one of them died after he was shot by the bandits during an encounter before dusk yesterday in an island village in Banguingui town off Sulu.
Earlier, a Malaysian, who was with the two Indonesian hostages, was also shot while trying to escape during the encounter between the military and the Abu Sayyaf.
Malaysian captive Jari Abdullah is now in stable condition, the military said.
In the ensuing firefight, soldiers killed three of the bandits in Barangay Bahkaan, Simusa Island, Col. Gerry Besana, spokesman of Western Mindanao Command, said
Besana said troops from Marine Battalion Landing Team 9 were in pursuit of the bandits after they initially rescued Abdullah who was wounded when he was shot while trying to escape in the middle of firefight.
"The pursuit operation was continuing on Simusa Island and before sunset, we received the initial report from Joint Task Force Sulu chief Gen. Divino Rey Pabayo that one of the two captives died," Besana said.
"They (Abu Sayyaf) were preventing the victims from escaping during the encounter," he said.
The military did not immediately say which one of the captives died, but identified the two Indonesians as Heri Ardiansyah, 19, and Hariadin, 45.
They were abducted along with Jari last Dec. 26 in Pegasus Reef in Sandakan and brought to Sulu.
Besana said they have already notified the Indonesian authority about the incident.
The military has also identified the three slain Abu Sayyaf men and the six remaining suspects still being pursued by soldiers on the island.
4 bandits, 3 soldiers slain
Meanwhile, four Abu Sayyaf bandits and three soldiers were killed in an encounter in Patikul yesterday.
Besana said 13 other soldiers and nine bandits were wounded in the clash in Sitio Atol, Barangay Latih at around 6:50 a.m.
The wounded soldiers were evacuated to a military hospital in Jolo.
Besana said the bandits, who were led by Hatib Hajan Sawadjaan, escaped toward the forested area of Mt. Dahu.
"The operation is ongoing and intermittent firefights ... were reported," he said. Besana said the operation is part of the offensive of the JTFS against Abu Sayyaf bandits who attempted to kidnap a group of elementary teachers in Barangay Kan-Agi on Tuesday.
"With the people of Sulu on our side, we will further intensify our campaign against the Abu Sayyaf. We will continuously hunt them down wherever and whoever they are," Pabayo said. – With Jaime Laude