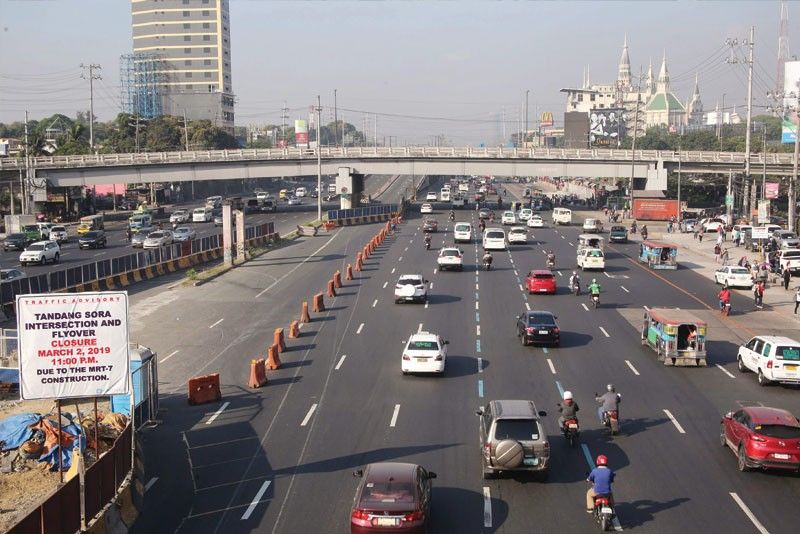 Motorists zip through Commonwealth Avenue during yesterday morning's rush hour while at the same time, commuters wait for buses and jeepneys at newly designated loading and unloading areas along the avenue.
Michael Varcas
Tandang Sora flyover closure eased traffic – MMDA
MANILA, Philippines — The closure of the Tandang Sora flyover eased traffic congestion on Commonwealth Avenue during yesterday morning's rush hour.
Bong Nebrija, EDSA traffic czar of the Metropolitan Manila Development Authority (MMDA), said the opening of U-turn slots, suspension of the stop-and-go scheme, the designation of alternate routes and rerouting of public utility vehicles contributed to the faster flow of traffic along the avenue.
What happened yesterday morning was contrary to the expected traffic gridlock, Nebrija said.
The MMDA closed down the Tandang Sora flyover on Saturday night for the construction of the Metro Rail Transit Line 7, which prompted the agency to open more alternate routes and temporary U-turn slots.
Nebrija said the Quezon City government's department of public order and safety deployed 20 traffic enforcers to help 15 MMDA constables facilitate traffic on Commonwealth Avenue.