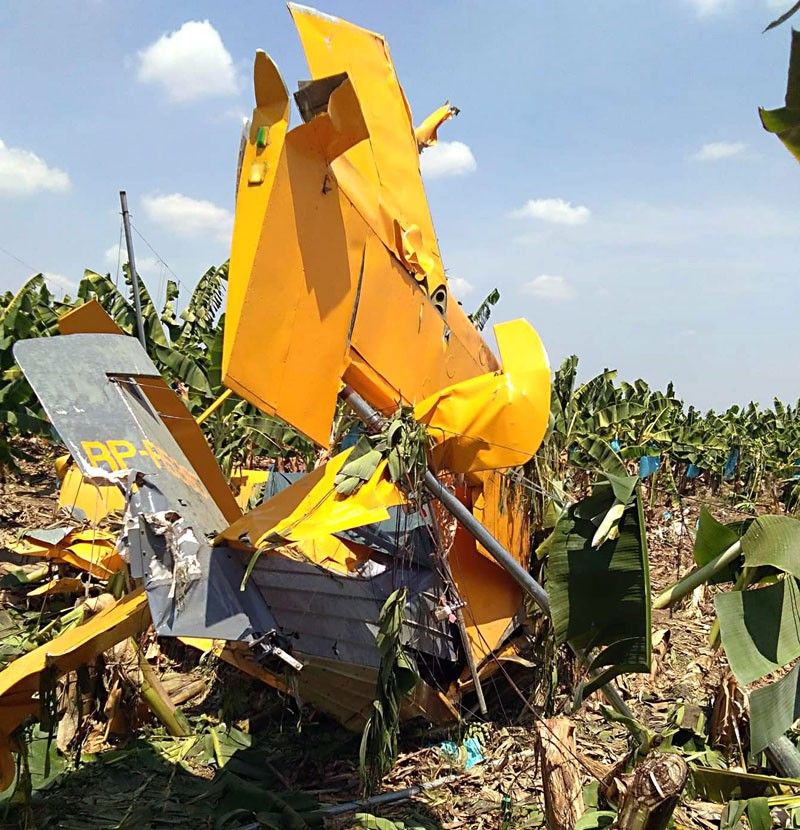 The wreck of a sprayer plane lies in the middle of a banana plantation in Ampatuan, Maguindanao yesterday.
John Unson
Plane crashes in banana farm
John Unson
(The Philippine Star) - February 24, 2019 - 12:00am
MAGUINDANAO, Philippines — A pilot of a chemical sprayer plane was injured after his plane crashed into a banana plantation in Ampatuan town here on Saturday.
Dennis Pandi was rushed to a hospital by employees of the Amardi Banana Plantation.
Pandi works for the Davao Airworks, a company engaged in providing aerial spraying services to agricultural farms in the province.
Robert Mauricio, a senior staff of Amardi, said the plane developed engine trouble as it was spraying chemicals over the plantation.
"He avoided hitting our banana packing plant so his plane fell onto the plantation," Mauricio said.
He said Pandi was conscious when they brought him to the hospital.