Malabon passes anti-gender discrimination ordinance
October 19, 2018 | 12:00am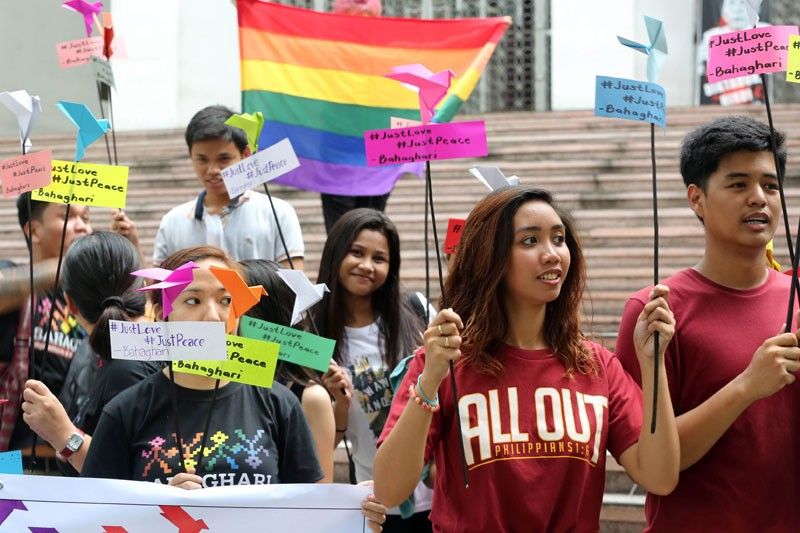 MANILA, Philippines — Malabon City is the latest local government unit to pass an ordinance penalizing discrimination based on gender and identity.
City Ordinance 16-2018 provides for a comprehensive anti-discrimination policy on the basis of sexual orientation and gender identity or expression (SOGIE).
Mayor Antolin Oreta III signed the ordinance on Sept. 10.
"It is hereby declared a policy of Malabon City to actively work for the elimination of all forms of discrimination that offend the equal protection clause of the Bill of Rights," the ordinance read.
The ordinance provides for the creation of the Malabon City Pride Council, which is tasked to monitor complaints, assist victims of stigma and discrimination, recommend to the city council more anti-discrimination policies and review all existing resolutions, ordinances, and codes if these are non-discriminatory.
The pride council will also oversee the implementation of an anti-discrimination campaign and the organization of LGBT groups at the barangay level.
The ordinance allows for the commemoration of LGBT events in Malabon such as International Day Against Homophobia and Transphobia on May 17, Pride March in December, World AIDS Day on Dec. 1 and Human Rights Day on Dec. 10.
It also allows for the inclusion of anti-discrimination programs – such as psychological counselling, legal assistance and organization of LGBT groups in the barangays – under the five percent internal revenue allotment for gender and development plans, projects and programs.
The ordinance also tasks the Malabon police station to investigate cases involving violence based on gender and sexual orientation.
Among the prohibited acts in the ordinance are different forms of discrimination in the workplace, schools, delivery of goods or services, accommodation, restaurants, movie houses, malls, among others, as well as acts of ridiculing a person based on his or her gender and sexual orientation.
The ordinance imposes a penalty of one month to a year in prison, a fine of P1,000 to P5,000 or both.