Marcos reappoints Herbosa to DOH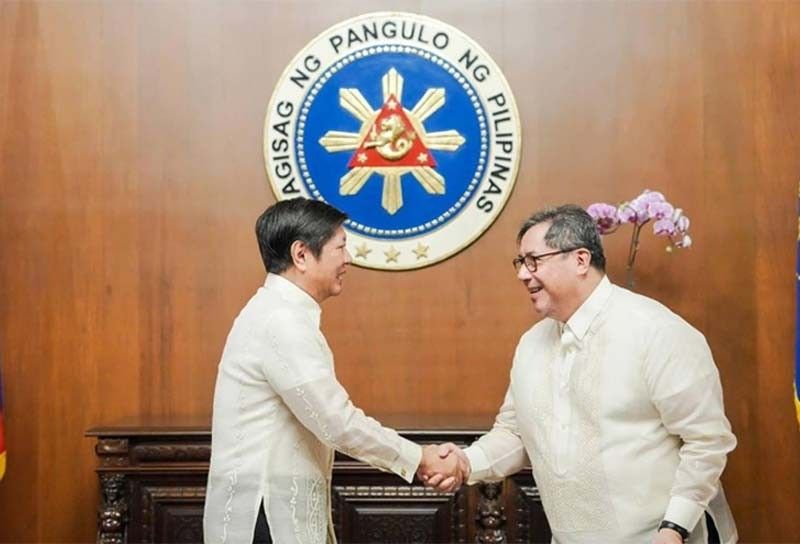 MANILA, Philippines — President Marcos has reappointed Teodoro Herbosa as secretary of the Department of Health, and named former military chief Andres Centino as presidential assistant for maritime concerns.
Herbosa failed to get the nod of the Commission on Appointments on Tuesday due to time constraints, so his reappointment is ad interim or he would again have to go through the confirmation process of the bicameral body when Congress resumes session in November.
Congress went on break on Friday and will resume session on Nov. 6.
Centino, a former chief of the Armed Forces, was earlier designated as presidential adviser on the West Philippine Sea. His new position has the rank of secretary, according to a Facebook post by the Presidential Communications Office on Friday.
Centino's latest appointment came as the Philippines continues to counter China's intrusion in the West Philippine Sea, the latest of which was the installation of a floating barrier at Bajo de Masinloc – also known as Panatag or Scarborough Shoal – which is located in Zambales and serves as the traditional fishing grounds of Filipino fisherfolk.
Meanwhile, Marcos also appointed Juliet Manalo-San Gaspar as associate justice of the Sandiganbayan.
The President also named Lorna Francisa Catris Cheng, Ma. Consejo Gengos-Ignalaga and Raymond Joseph Javier as associate justices of the Court of Appeals, and Henry Angeles as associate justice of the Court of Tax Appeals.