State colleges, universities call for restoration of budget
September 24, 2023 | 3:10pm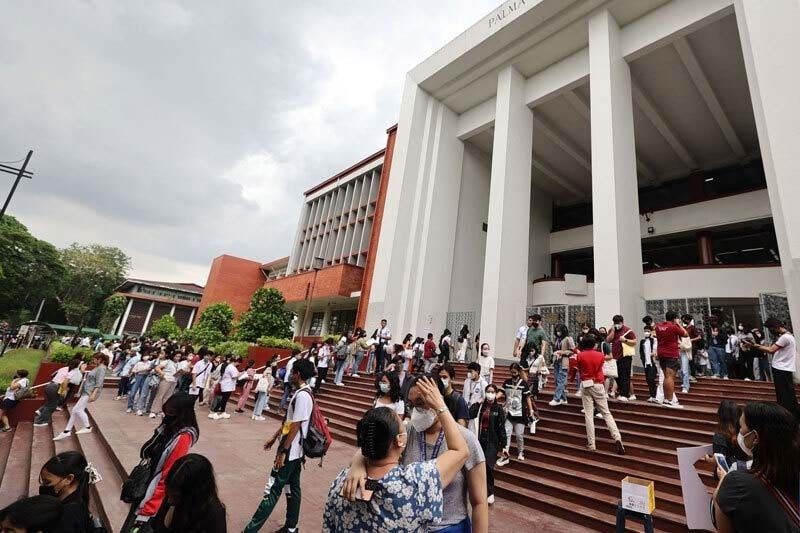 MANILA, Philippines — Presidents of more than 30 state universities and colleges have called on Congress to reinstate their funding following a P6-billion cut in the proposed 2024 national budget.
In a joint statement shared by Kabataan party-list Sunday, presidents of SUCs said that the majority of the P6-billion reduction in their budget will impact capital outlay, which includes facilities, equipment, and other investments "that will serve these institutions for periods longer than the next fiscal year."
In the proposed 2024 national budget, SUCs have been allocated a total budget of P100.88 billion, marking a reduction of 5.75% compared to this year's funding of P107.03 billion.
Out of the 188 SUCs, 30 are set to suffer cuts in their overall budgets. Ten SUCs will face cuts in personnel services, 39 in operating budgets and 36 in capital outlay.
Instead of implementing budget cuts, officials of state universities and colleges urged lawmakers to augment the budget for higher education. They stressed that the current educational system "fails to adequately cater" to the needs of students due to insufficient financial support.
"Additional budget is needed for our learning institutions to regain their public character and provide ample support for student services and faculty development," the presidents said.
"If our state universities and colleges are to be expected to do their duties, they must be funded accordingly," they added.
Signatories to the joint statement include the presidents of the University of the Philippines, Polytechnic University of the Philippines, Philippine Normal University and Technological University of the Philippines.
Lawmakers from the Makabayan earlier filed a resolution calling on the House committee on appropriations to restore cuts in the budget for SUCs and explore funding sources to increase allocations for the Free Higher Education Program.
"In the end, the youth and the general population stand to lose much if the government does not fully address the unaffordability and inaccesibility of education even in publicly funded learning institutions," the lawmakers said.