Philippines, Canada warships hold joint sail in WPS
September 23, 2023 | 9:00am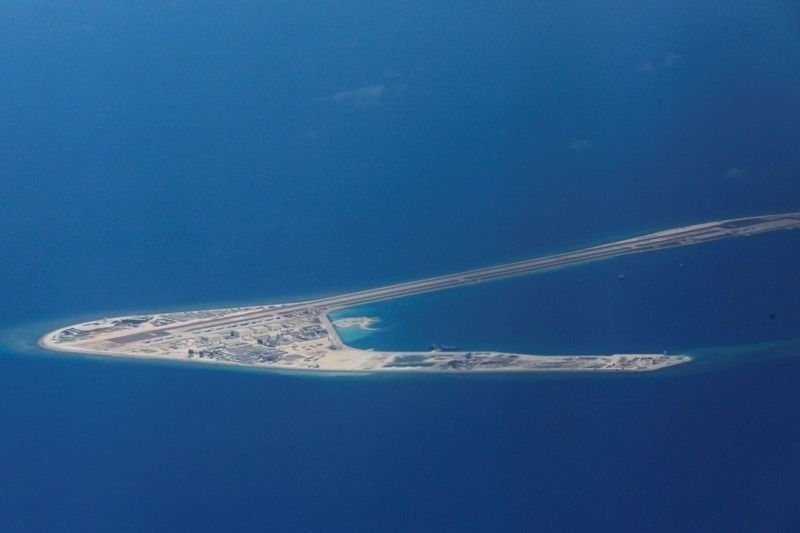 MANILA, Philippines — A Philippine Navy guided-missile frigate and one of Canada's most advanced warships sailed side by side in the West Philippine Sea near Palawan in a demonstration of freedom of navigation and of the preeminence of a rules-based international order in the Indo-Pacific region.
The joint sail, which took place on Thursday, happened just two weeks after a Philippine Navy ship sailed alongside a US Navy guided-missile destroyer in the West Philippine Sea 12 to 24 nautical miles from Palawan.
Armed Forces of the Philippines (AFP) public affairs office chief Lt. Col. Enrico Gil Ileto said the BRP Antonio Luna completed a "bilateral sail" in the West Philippine Sea
with Halifax-class frigate HMCS Ottawa (FFH341) of the Royal Canadian Navy on Sept. 21.
The two ships met and established radio communications at around 7:30 a.m. in the vicinity of the Malampaya Natural Gas Platform and performed maneuvers for Officers of the Watch that lasted until around 10 a.m.
"The joint sail is part of the Philippine Navy's regular engagements with its partners in the Philippines' maritime zones," Ileto said.
"Bravo Zulu to all the personnel of both ships and those who planned this activity," he added, congratulating the Philippine and Royal Canadian Navy for the successful joint sail.
On Sept. 4, the BRP Antonio Luna's sister ship, the BRP Jose Rizal (FF150), also conducted a joint sail in the WPS with the US Navy Arleigh Burke-class guided missile-destroyer USS Ralph Johnson (DDG 114).
The joint activity led by the Naval Task Force 41 of the AFP's Western Command (WESCOM) and the US 7th Fleet allowed both warships to carry out a division tactics rehearsal aimed at enhancing interoperability between the two navies.
Ileto said both events signify the shared commitment of the Philippines, United States and Canada in promoting a rules-based international order in the West Philippine Sea and a free and open Indo-Pacific Region.
The AFP, through WESCOM spokesman Commander Ariel Coloma, earlier clarified that bilateral sails are different from joint maritime and sovereignty patrols with other nations like the US, Japan and Australia.
He also stressed that joint sails are not related to the country's dispute with China or with other nations with claims in the West Philippine Sea.