Scared for your US visa application? Here are tips from the embassy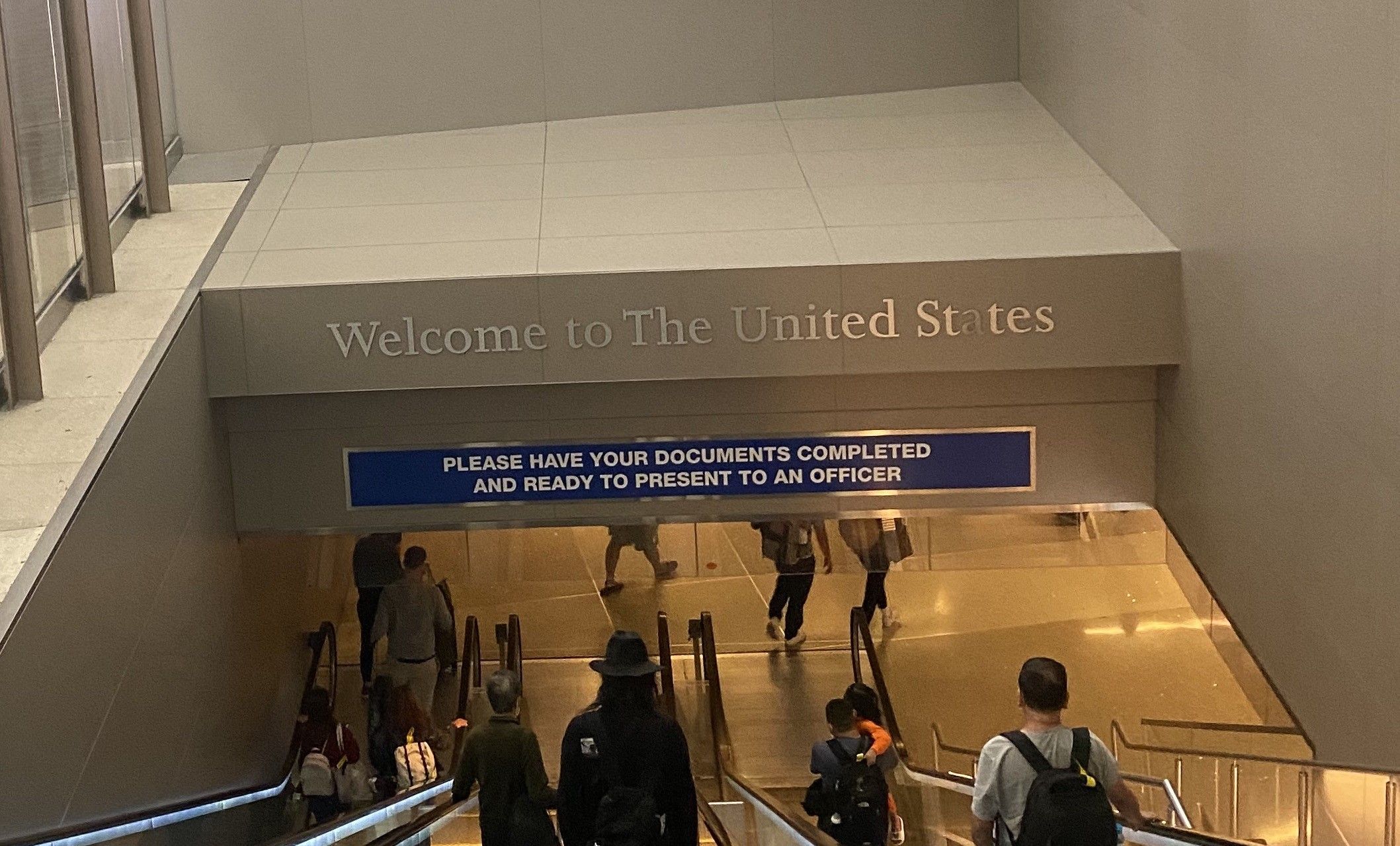 MANILA, Philippines (Updated 4:21 p.m.) — Before you can hop off a plane at LAX with your dream and your cardigan, the United States requires travelers with Philippine passports to first secure a visa at the embassy in Manila.
The US visa application involves filling out an online form and an in-person interview with a consular officer at the embassy. Washington said its Manila embassy's consular office is one of its largest foreign service posts in the world, processing about 12,000 to 15,000 non-immigrant visa applications daily.
For many—from those who wish to tour the land of the free and home of the brave to those wishing to migrate to the US permanently—the scariest part of the application is the interview.
While United States Embassy Consul General Mark McGovern said there is no "checklist" to ensure that an individual is granted a visa, applicants should just focus on telling consular officers the truth, avoiding so-called agencies to help with their applications, and making sure that they are up-to-date with official information from the embassy.
For tourists, at least, the US is looking for signs that the traveler will come back to the Philippines after their tour.
"When it comes to establishing ties, we're looking for strong social-economic, maybe family or job ties to the Philippines that would compel them to return to the [Philippines] at the end of their visit to the US," McGovern said.
Tell the truth, beware of scammers
McGovern reminds travelers that the embassy's consular officers receive training and can tell "very quickly" whenever visa applicants are not telling the truth regarding their travel plans.
"Keep in mind that our visa officers—they interview hundreds of people on a daily basis—they get to know everything, very quickly about how people react and be able to read things and understand all the different circumstances in which people from the Philippines want to travel to the US," McGovern told the media in a briefing last week.
The embassy is also aware that there are a lot of "agencies" that market themselves as a vehicle to help applicants secure a US visa. Some of these services tell applicants to provide certain things—from monetary requirements or "show money" to other official documents they should present before a consular officer during their application.
McGovern emphasized that applications are assessed based on an individual's personal circumstances: For example, the length of their planned travel in the US, their jobs and educational background, a person's travel history, and if they have relatives in the US, among others.
"Don't believe that there is a checklist because none of that stuff exists, there is no magic checklist," he said, advising the public to instead refer to official information provided on the embassy's website.
Debunking myths
It is not true that for every new military agreement between Manila and Washington, the US increases the number of visa approvals for Filipinos. McGovern said there is "no connection" at all.
Women do not have higher chances of getting rejected for a US visa and the "statistics are the same" for both sexes and for all genders.
You do not need to have a certain amount in your bank account to get your visa approved. McGovern says this "makes no difference."

"We know as well that people know that somebody could put the money there one day and take it out the next," he said. The embassy has also encountered instances where applicants would present fake bank statements.

Consular officers can tell if an applicant is a frequent traveler just based on their passports.

"You can usually tell. People like that… if they have enough money, they're going to have enough stamps in their passport from their travels," McGovern said.
Some documents—like bank statements or land titles — are not really needed at the interview.

"If there's something that is necessary for the application and they don't have it that day, we'll hold on to their application until they provide it—that's like a temporary type of refusal," McGovern said.
Social media profiles provided in the visa application form do not really affect the chances of securing a visa.

McGovern puts emphasis on the US recognizing the importance of free speech.

"We're not out there to do these types of investigations—digging deep into somebody's social media for everybody's visa application. If we did, we could probably interview maybe two people per day… there's certain things that matter on a visa application, there are certain things that don't," he said.
You don't need a recommendation letter from anyone. McGovern said: "Third-party endorsements—like a letter from the mayor, the governor, or a teacher—we don't even look at it."