Senate may reopen Degamo slay probe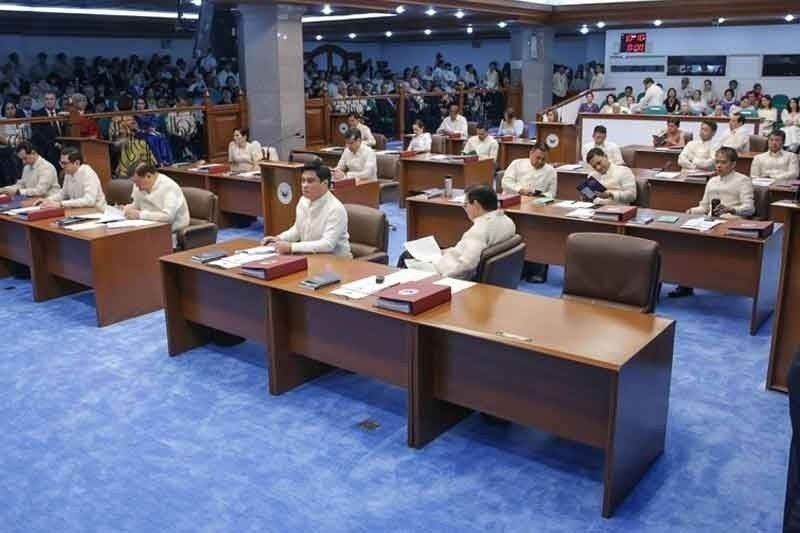 MANILA, Philippines — The Senate committee on public order and illegal drugs is considering reopening its investigation into the killing of Negros Oriental governor Roel Degamo following the recantations of the 10 alleged gunmen involved in the attack that left nine other people dead last March.
"Now that they have recanted, maybe the DOJ can allow us to summon them in the hearing," committee chairman Ronald dela Rosa said on dwIZ radio.
Reopening the inquiry could be done as soon as Congress resumes session in July, he said. And when it does, examining the liabilities of the gunmen who retracted their statements will help the Senate look into passing legislation that would increase penalties for perjury, Dela Rosa added.
Last Friday, Department of Justice (DOJ) Secretary Jesus Crispin Remulla tagged former DOJ undersecretary Reynante Orceo as the lawyer who allegedly dangled P8 million to the gunmen in exchange for taking back their statements.
"We can summon him (Orceo), or anybody who has something to do with the recantation of these suspects," Dela Rosa said. "We really are dismayed that he has lost his loyalty to the government and is now defending the bad guys instead of the victims, in his private practice."
Orceo denied offering the P8-million bribe to the gunmen and called Remulla's claim "hearsay" and "devoid of evidentiary weight or probative value."
He represents the only suspect who has not made an extrajudicial confession – military reservist Marvin Miranda, who was tagged by Remulla as the co-mastermind of suspended Negros Oriental Rep. Arnolfo Teves Jr. in plotting the March 4 attack on Degamo.
Facing murder charges before the Manila Regional Trial Court are alleged gunmen Joven Javier, Romel Pattaguan, Dahniel Lora, Jhudiel/Osmundo Rivero, Rogelio Antipolo Jr., Joric Labrador, Benjie Rodriguez, Winrich Isturis, Eulogio Jr. and John Louie Gonyon.
Teves has refused to face the investigation in the country and has reportedly been in hiding in Timor-Leste.
Orceo, who served at the DOJ during the time of former president Rodrigo Duterte's justice chief Vitaliano Aguirre II, was called to a Senate hearing back in 2017.
The issue Orceo was questioned about then was the DOJ resolution which downgraded from murder to homicide the charges against then Supt. Marvin Marcos and 18 others in the killing of mayor Rolando Espinosa Sr. of Albuera, Leyte.
Espinosa, who had been tagged by Duterte as a drug trade protector, was shot and killed in an attack in his jail cell in Leyte in 2016.
The police officers were acquitted in 2021 by Quezon City Regional Trial Court Branch 104 Judge Catherine Pespes-Manodon over the prosecution's failure to prove their guilt.