Philippine, US air forces to train in revival of Cope Thunder exercise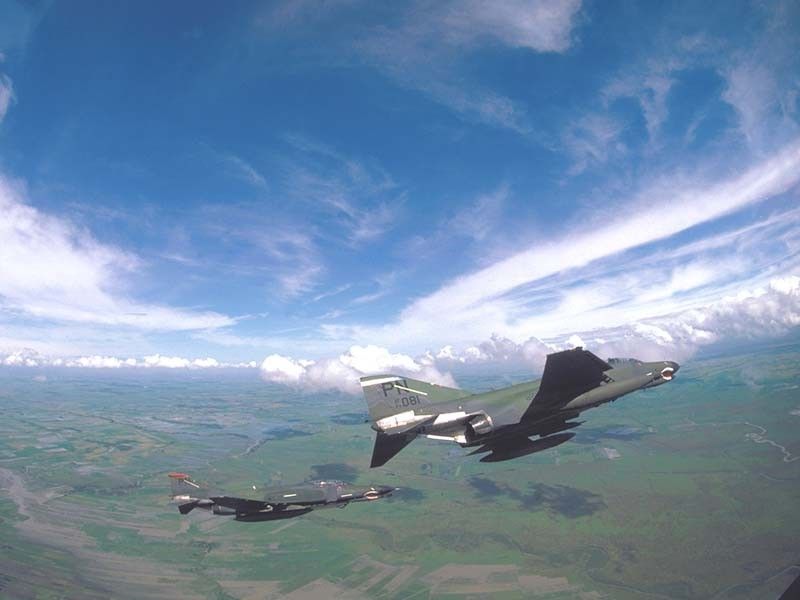 MANILA, Philippines — Military drills between Washington and Manila will continue even after Balikatan with the planned revival in the Philippines of Cope Thunder, a large-scale air exercise that used to be based in the country until the eruption of Mount Pinatubo in 1991.
Air forces from both countries will conduct bilateral fighter training from May 1 to 12 in Clark Air Force Base — the Cold War home of Cope Thunder — in Pampanga.
"It provides a unique opportunity to integrate forces and improve interoperability between the Philippines and the United States," Pacific Air Forces Public Affairs said in a statement dated April 25.
For this year's Cope Thunder, 160 US Air Force service members from the 35th Fighter Wing in Misawasa Air Base in Japan.
The Armed Forces of the Philippines will exchange tactics and techniques with their counterparts.
The Pacific Air Forces-sponsored exercises will be held as President Ferdinand "Bongbong" Marcos Jr. and US President Joe Biden meet at the White House where leaders will discuss and revisit the Visiting Forces Agreement and the Mutual Defense Treaty, among others.
RELATED: Marcos to discuss climate change, defense deals with Biden
Earlier this month, Philippine and American foreign affairs and defense officials met in Washington and in their joint statement said both countries "underscored the importance of fast-tracking discussions on an acquisition plan for a fleet of multi-role fighter aircraft for the Philippine Air Force."
The Philippines also plans to use the $100 million foreign military financing it got from the United States last year to acquire helicopters.
Washington has reaffirmed its commitment to supporting Manila in its goal to modernize its armed forces through equipment and capabilities.
RELATED: PAF upgrading to address West Philippine Sea situation - Marcos
Cope Thunder will also start just days after the 2023 Balikatan exercises are slated to end, which saw the participation of over 17,000 military personnel from the US, the Philippines, and around 100 from Australia.
The Pacific Air Forces Public Affairs noted that the last time exercises were held in the Philippines was in 1990. Cope Thunder originally started in the Philippines in 1976 before moving to Eielson Air Force in 1992, which was renamed to Red Flag Alaska.