Philippines must learn from Malaysia in creating Maharlika – Anwar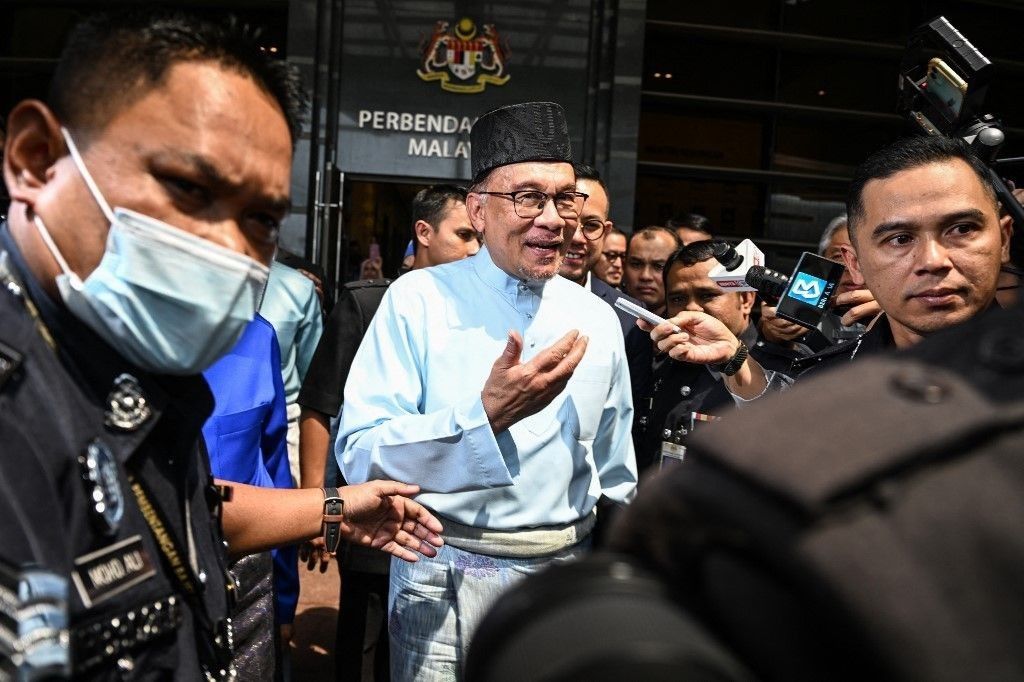 MANILA, Philippines — Before it pushes through with the establishment of a Maharlika Investment Fund (MIF), the Philippines should learn from Malaysia's experience in dealing with a financial scandal that involved its former leader and private financial institutions, visiting Malaysian Prime Minister Anwar Ibrahim said yesterday.
In an interview on ANC, Anwar said the Philippine government should closely study the case of Malaysia's own state fund, 1Malaysia Development Berhad (1MDB), before establishing its own multibillion-peso wealth fund.
Anwar said the Malaysian government is willing to settle with other banks involved in the scandal if the proposals are reasonable.
He said that while the Malaysian government does not expect to recover all of the funds lost, any deal that would be made should be fair.
The ANC report said two Abu Dhabi state funds earlier agreed to a $1.8-billion settlement with the Malaysian sovereign fund and the ministry of finance to end a legal dispute in London.
But Anwar has also asked Goldman Sachs to pay up after the bank admitted its role in the scandal, noting that the 1MDB mess could not have materialized without the complicity of some financial institutions.
"It could not have happened in that scale if international financial institutions like Goldman Sachs is not complicit to the crime. It's a tough stance. We cleared it with Goldman Sachs and it's not right for you to say 'Now, we're going to pay you some minor compensation'," he said.
The 1MDB scandal was a large-scale money laundering conspiracy in 2015 that involved then prime minister Najib Razak, who reportedly transferred over 2.67 billion Malaysian ringgit from Malaysia's sovereign wealth fund to his personal bank accounts. Razak is currently in prison for corruption.
Reports said the scandal was exposed after a document leak from The Wall Street Journal showed the embezzlement, with the US Department of Justice discovering that more than $4.5 billion was diverted from 1MDB to global conspirators including officials from Malaysia, Saudi Arabia and the United Arab Emirates.