Senate panel to look into Philippines' airspace outage
January 2, 2023 | 12:24pm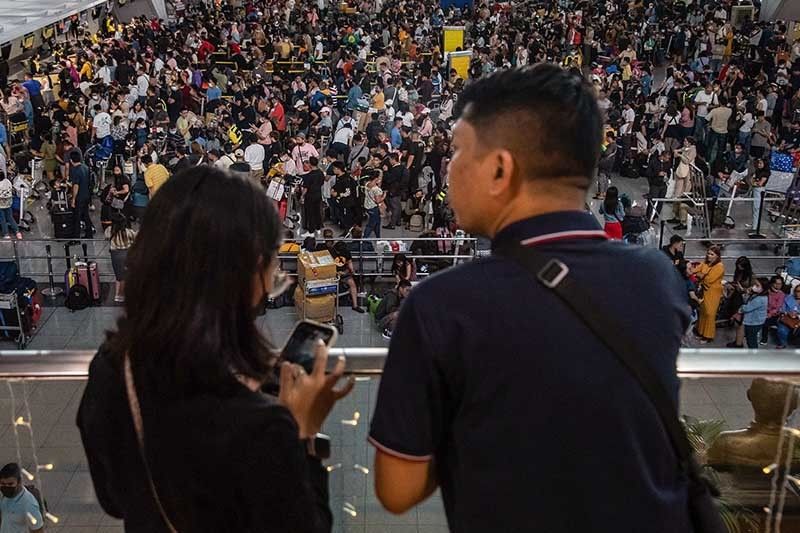 MANILA, Philippines — Sen. Grace Poe is pushing for a legislative inquiry into the supposed power outage that took the Philippine airspace offline and left tens of thousands of passengers stranded.
Poe, who chairs the Senate Committee on Public Services, said they will give time for the restoration of normal flight operations.
"After which, we will conduct an inquiry and direct them to submit a full report of what caused the supposed glitch and power outage," she said in a statement on Monday.
Poe noted that the Manila Electric Co. or Meralco already noted that they found no issues from their end amid the NAIA crisis.
"The failure then points to [Civil Aviation Authority of the Philippines] and their navigation equipment," the senator said, as she stressed that the issue involves national security concern that affects thousands of lives.
Airlines reported tens of thousands passengers affected with hundreds of flights cancelled due to the supposed power outage. Of these, some 3,000 are Overseas Filipino Workers.
"There needs to be transparency and accountability from CAAP. We will, therefore, conduct a hearing as part of the Senate's oversight function, to determine who is liable, and what we need to do to avoid the malfunction from happening again," Poe continued.
Meanwhile, House Minority Leader France Castro (ACT Teachers party-list) warned that the NAIA crisis should not be a prelude to the privatization of the country's main gateway and higher airfares.
She pointed out that the supposed power outage happened just two days after Transportation Secretary Jaime Bautista said that the administration of President Ferdinand "Bongbong" Marcos Jr. is pushing for NAIA's privatization.
"With the announcement of the DOTr on privatization of NAIA on December 30 and the 'power outage' yesterday, we cannot blame the public to think that this was meant to fast track its selling even though citizens were not consulted and were not told of the results of higher airplane fares," the House lawmaker added in Filipino.
Flag carrier Philippine airlines said that flight operations are returning to normal on Monday but noted that "it will take some time to fully restore normal schedules." Dozens of flights are still cancelled as of January 2 morning. — Kristine Joy Patag with reports from Xave Gregorio