Ople, Cordoba get nod from CA
November 30, 2022 | 12:00am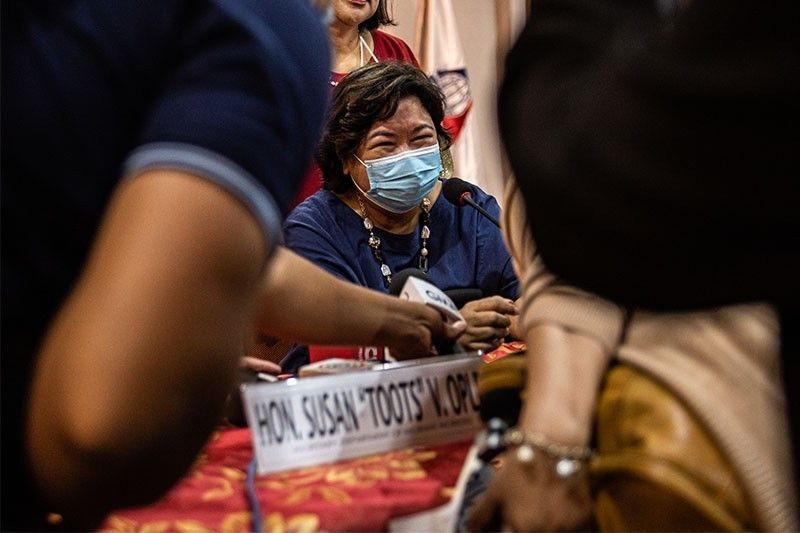 MANILA, Philippines — The Commission on Appointments (CA) yesterday confirmed lawyer Gamaliel Cordoba as chairman of the Commission on Audit (COA) and Susana Ople as Secretary of the newly created Department of Migrant Workers (DMW).
The confirmation hearing of Ople, daughter of former Senate president and foreign affairs secretary Blas Ople, was swift despite a formal opposition filed with the CA on her appointment.
Prior to her confirmation in plenary, Ople told CA members that her appointment would mean strength and stability for the DMW.
"Before my appointment as ad interim secretary of the Department of Migrant Workers, I have worked alongside the esteemed members of Congress and the Senate as a resource person on agenda items that affect our OFWs (overseas Filipino workers)," Ople said.
"I personally witnessed and expressed my gratitude to our legislators for consistently championing the rights and welfare of our modern-day heroes – to include the amendment of the Migrant Workers' Act, to include as an illegal recruitment violation the reprocessing of
overseas labor contracts, which was a result of a specific case involving 153 bus drivers who were illegally recruited and suffered greatly in Dubai," she added.
Sen. Jinggoy Estrada backed the nomination of Ople, saying she was the "perfect" choice to lead the DMW as she has long been helping the legislature in crafting bills to protect the welfare of OFWs.
The bicameral commission also confirmed Cordoba as COA chairman after two hearings, the first one held last week.
Some CA members grilled Cordoba during the previous hearing on his role in the shutdown of network giant ABS-CBN when he was still head of the National Telecommunications Commission.
During the hearing on Cordoba's appointment, Sen. Francis Tolentino advised the COA chief that reports of the agency must be seen as a tool for good governance and not just as a means or a weapon for harassment.
"It can be done… that positive COA audit reports should be coming out from your office as a tool for development," Tolentino said.
The senator made the comment after CA majority leader Rep. Luis Raymond Villafuerte said the COA should also be issuing positive reports on agencies and local governments that have been examples on the proper use of public funds.