Amid national ID delay, lawmaker wants new PSA chief
October 3, 2022 | 12:00am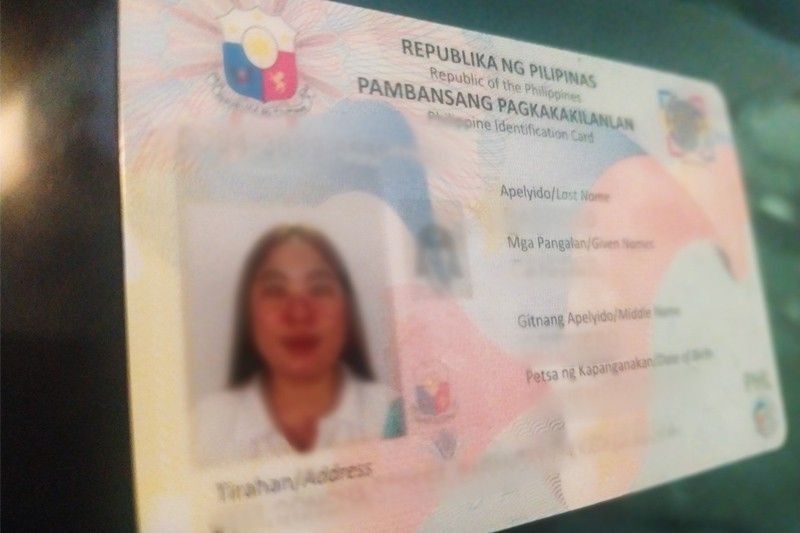 MANILA, Philippines — President Marcos may have merely inherited the problem over years of delay in the issuance of national identification cards, but this only underscores even more the urgent need to find an able replacement as Philippine Statistics Authority (PSA) head, a lawmaker said.
"We have been receiving complaints on the ID, with people saying it is PhilTiis," Senior Deputy Minority Leader and Northern Samar Rep. Paul Daza, who belongs to the opposition bloc at the House of Representatives, said – a wordplay on the national ID project called the Philippine Identification System or PhilSys.
PhilSys, or Republic Act 11055, was signed into law in 2018 by former president Rodrigo Duterte.
Unfortunately, the delivery of the IDs has been suffering delays for several years now, which was reportedly the reason former National Economic and Development Authority (NEDA) chief Ernesto Pernia was removed.
The PSA is an attached agency of the NEDA. The PSA is currently led by Undersecretary Dennis Mapa, who serves as the national statistician and civil registrar general.
"With all the delays and issues in implementation, it is high time to appoint new leadership for the PSA, specifically for fixing the PhilSys," Daza, along with fellow opposition lawmaker, Bagong Henerasyon party-list Rep. Bernadette Herrera, said.
Out of the more than 70 million Filipinos who have already registered, only 21 million have so far received their "physical" national ID cards, which may well jeopardize the government's target of 92 million cards delivered by June 2023.
As per records of the Commission on Audit, PhilSys' contractor AllCard has only delivered 27.3 million ID cards as of December last year, which obviously falls below the 36 million annual delivery requirement.
A total of P28.4 billion has also been allotted for the PhilSys project, but only P6.8 billion has been appropriated since 2018.