DOH says Philippines may get access to monkeypox shots in 2023
August 10, 2022 | 12:44pm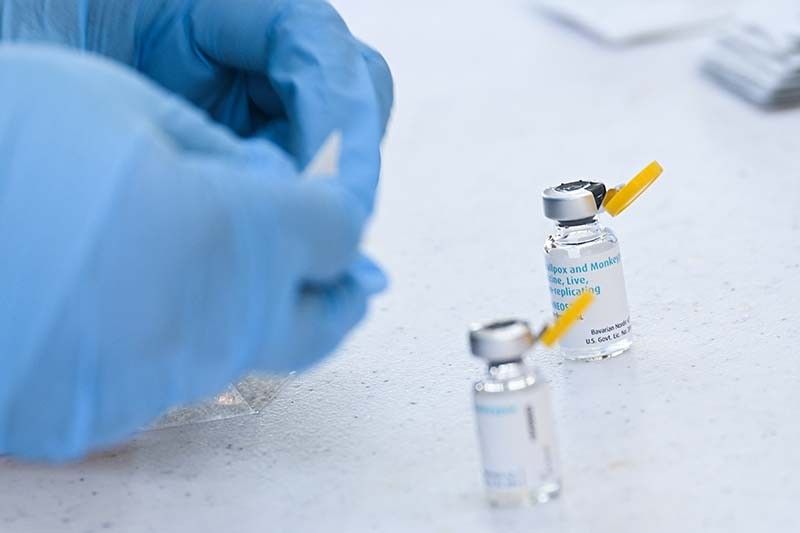 MANILA, Philippines — The Philippines may get monkeypox vaccine doses by 2023, the Department of Health said Wednesday.
Undersecretary Maria Rosario Vergeire, officer-in-charge of the DOH, said the agency is coordinating with the private sector for the procurement of monkeypox shots.
"Some have signified they will be helping us. Unfortunately, doon sa mga pag-uusap, ang pinakamaagang deliveries kung sakaling makabili tayo would still be 2023," Vergeire said in an interview with ABS-CBN News Channel.
(Unfortunately, based on the discussions, the earliest deliveries, if we could buy, would still be 2023).
"So we are still trying to explore that avenue where we can just request at least a minimal [number of vaccines] so that we can give [the jabs] to the health workers first," she added.
Local health authorities have identified three manufacturers of monkeypox vaccines.
Vergeire also said the government is working with the Association of Southeast Asian Nations for the purchase of vaccines needed to protect people from getting monkeypox.
The Philippines detected its first monkeypox case in July. Vergeire said the patient has since recovered from the disease.
In July, the World Health Organization declared the outbreak a global health emergency. According to the United Nations health agency, monkeypox spreads from person to person through close contact with someone who has a monkeypox rash, including through face-to-face, skin-to-skin, mouth-to-mouth or mouth-to-skin contact, including sexual contact.
Symptoms of monkeypox include fever, intense headache, swelling of lymph nodes, back pain, muscle aches, lack of energy, and rash that can be found on the face, palms of the hands, soles of the feet, eyes, mouth, throat, groin, and genital and/or anal regions. — Gaea Katreena Cabico