Authorities told: If there will be leniency in law enforcement, let it be afforded to the poor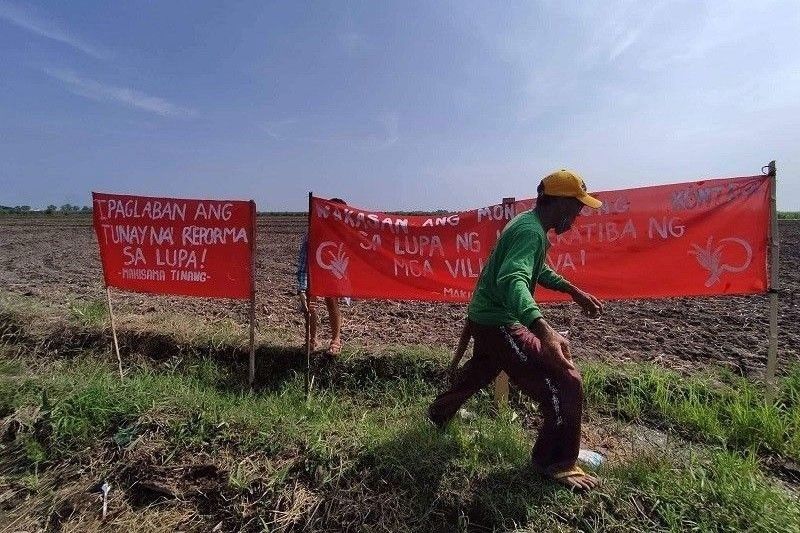 MANILA, Philippines — Respect for constitutional rights including due process must be for all, regardless of wealth or political leanings, the Integrated Bar of the Philippines reminded authorities on Thursday.
But when leniency is to be dispensed in enforcing the law, "let it be for the poor and the downtrodden, not to entitled individuals," the IBP Board of Governors added in a statement.
The IBP raised alarm on the arrest of journalists covering protest actions of farmers and artists in Concepcion, Tarlac. This was after Police Lt. Gen. Vicente Danao Jr., Philippine National Police officer-in-charge, accused journalists of agitating activists groups and later filing complaints against them and the persons they were covering.
"Why are you with those militants? What is your purpose there? That's my question for you… In the first place, if you went there, you're already with those people," he said then.
June 23, 2022: IBP Statement on Alarming Arrest of Journalists Covering the Protest Actions of Farmers and Artists. pic.twitter.com/ephTch1467

— Integrated Bar of the Philippines (@IntegratedBarPH) June 23, 2022
The national organization of lawyers noted that ascribing affiliation due to presence of journalists in events of public interest is questionable.
"Journalists should not have to run the risk of arrest and criminal charges when they are discharging the constitutionally-protected duties of covering and reporting on matters of public consequences, such as land reform disputes," it added.
Applying to all
The IBP also stressed that while zeal in law enforcement is welcome, it should be applied equally.
Leniency in enforcement, meanwhile, when dispensed must lean towards the poor and not "to entitled individuals with a documented history for reckless imprudence."
"Lately, we see more compassion for the latter, rather than the former," they added.
While the IBP did not name names, an SUV driver who hit, ran over a security guard, and sped away has been in hot water after he failed to appear despite summons from authorities.
When he surfaced, he was given a press conference at the Philippine National Police headquarters where he apologized and where his mother attested he is a good person.
Jose Antonio Sanvicente was allowed to go home after facing the press as no warrant had been issued then. He is now undergoing preliminary investigation at the Mandaluyong prosecutor's office weeks after the incident.
In stark contrast, the more than 90 farmers and their supporters, together with 11 journalists arrested in Tarlac, were seen being manhandled and pulled away by police in videos posted by peasant groups. This was despite the farmers were merely doing "bungkalan" which is a form of protest which involves the collective tilling of the land.
Groups condemned the "baseless mass arrest" of the farmers, as farmers with local group Makisama-Tinang which represents agrarian reform beneficiaries also asserted that a Certificate of Land Ownership Award title for the 200-hectare disputed land has already been awarded to 236 CARP beneficiaries since 1995 but claimed that the latter was hidden from them.
Melo Cabello, NNARA-Youth national spokesperson, said: "The police have no authority to stop the legitimate agrarian reform beneficiaries from reclaiming the land that is rightfully theirs."
The IBP reminded authorities: "Respect for constitutional rights is illusory if they do not apply to all. And strict adherence to due process should be the norm, not dependent on affluence or political leanings."