Vancouver consulate opens doors for in-person voting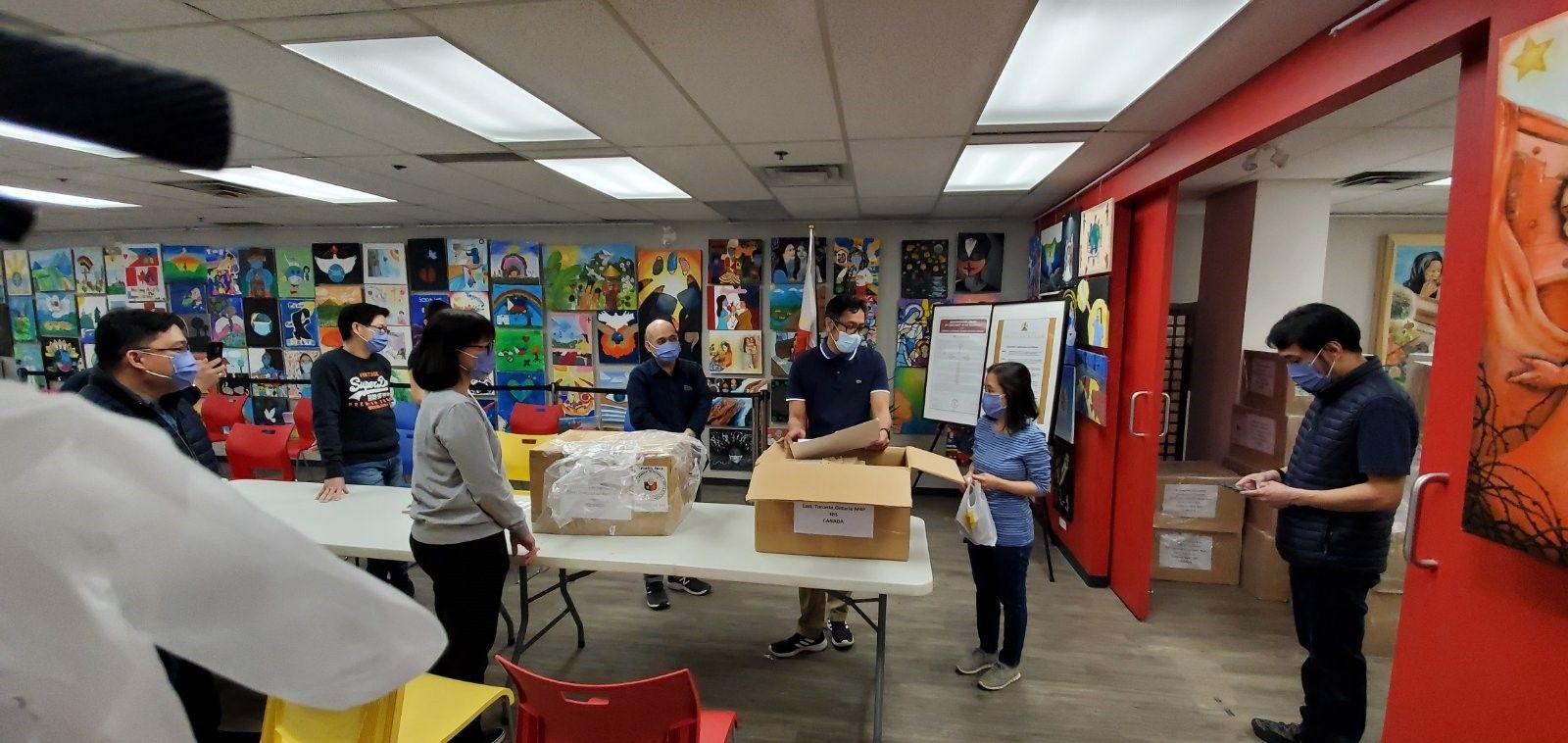 MANILA, Philippines — Filipino voters based in Vancouver, Canada may now cast their ballots in person if they have not yet received their election packets by mail.
In an advisory published Wednesday Manila time, just days before the deadline of overseas voting, the consulate said it has received authorization from the Commission on Elections to allow voters registered under its jurisdiction to cast their votes personally.
The consulate said voters may go to the foreign service post from May 3 to 8, 9 a.m. to 5 p.m.
"Voters must accomplish their ballots within the Consulate's premises and submit them on the same day," the consulate in Vancouver said.
Filipino voters in Canada have requested the Comelec to accept ballots that are postmarked before May 9 because the election packets there were mailed out late. With the elections just a few days away, some registered voters say they have yet to receive their ballots.
READ: Filipinos in Canada seek extension on accepting mail-in ballots due to late deliveries
Foreign service posts in Canada are conducting the elections through the postal voting system.
On Monday evening, Foreign Affairs Undersecretary for Civilian Security and Consular Affairs Brigido "Dodo" Dulay in a Twitter post said registered Filipino voters abroad may cast their votes in person if they have not received their ballots by mail yet.
LATEST: OFs/OFWs abroad officially certified to vote by mail (only) may now vote IN PERSON at our PH Embassies & consulates if they haven't gotten their ballots yet. BUT there will be additional safeguards/requirements onsite to ensure the integrity of the voting. Boto na po!! ???????? pic.twitter.com/GVidoW6y8n

— Dodo Dulay (@dododulay) May 2, 2022
"But there will be additional safeguards/requirements onsite to ensure the integrity of the voting," Dulay said, adding that each foreign service post will set their own guidelines. — Kaycee Valmonte
As It Happens
LATEST UPDATE: May 3, 2022 - 9:00am
A thread on reports about the Philippines' absentee and overseas voting for the May 2022 elections.
Main Photo:
Commission on Elections Chairman Saidamen Pangarungan leads the ceremonial sealing and send-off of trailer trucks which will transport the vote counting machines or VCMs and other election paraphernalia from the Comelec warehouse in Sta. Rosa, Laguna to various regional hubs on Saturday midnight, April 2, 2022 in preparation for the coming May 9 polls.
The STAR/Miguel de Guzman
May 3, 2022 - 9:00am
Another vote counting machine used in ballot feeding for overseas voting had malfunctioned, the Philippine Consulate General in New York says.
This is the third VCM assigned to the consulate that could no longer be used after malfunctioning.
"Just the same, the Consulate will continue ballot feeding using its last remaining functioning VCM," the consulate says.
April 12, 2022 - 10:21am
Overseas Filipinos in Italy can start claiming their mailing packets or accomplish their ballots and return it on the same day, the Philippine Embassy in Rome says.
"These voters may pick up their mailing packets containing their ballots from 9:00 AM to 5:00 PM, 11 April 2022 to 17 April 2022," the embassy says in an advisory.
Meanwhile, mailing packets that are not picked up after April 17 will be sent through postal service.
April 11, 2022 - 10:20pm
Vice presidential candidate Sara Duterte calls alleged social media reports of pre-shaded ballots with her name on them in Singapore and Dubai "grossly disconcerting."
"As a politician, my experience has taught me that Filipinos do not respect those who cheat and engage in election fraud," says Davao City Mayor Duterte, who is President Rodrigo Duterte's only daughter.
"I never have and will never condone cheating. I won my past elections because the people voted for me," she adds in a statement.