Some presidential bets favor nuclear energy, while others look to renewable energy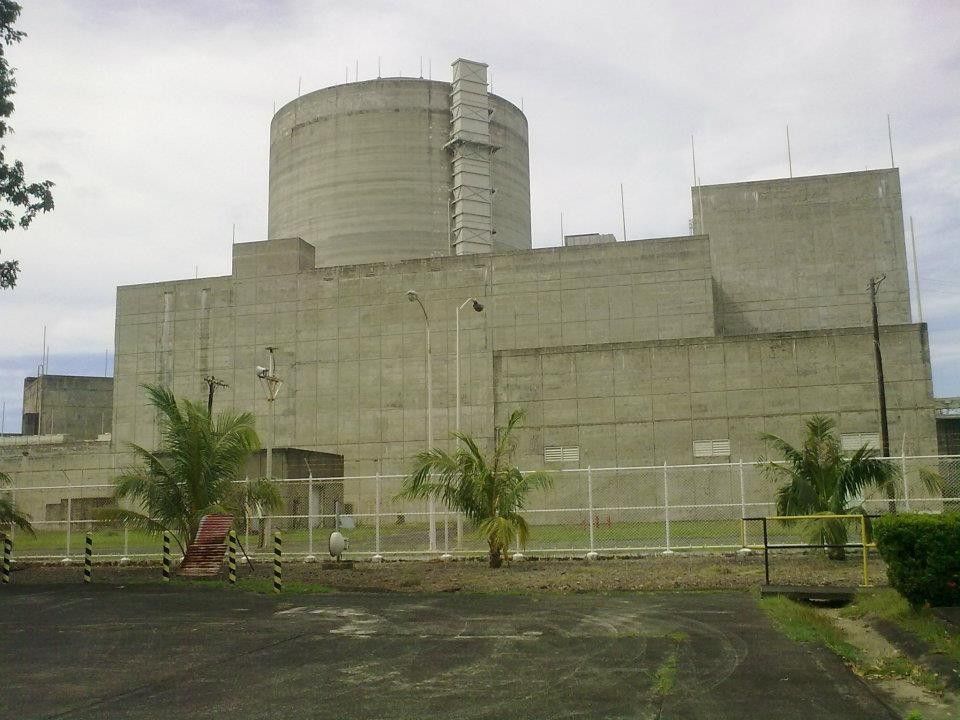 MANILA, Philippines (Updated 4:49 p.m., March 6) — Some presidential candidates expressed that they are in favor of adding nuclear energy into the mix of energy sources used in the country, but others are cool to the idea as they prefer that the Philippines move toward renewable energy.
President Rodrigo Duterte has issued an executive order laying out the country's "national position" on nuclear energy, which states that it will work towards including nuclear energy in its power mix and will develop a nuclear power program for it.
This includes conducting further studies on the possible use of the $2.2-billion Bataan Nuclear Power Plant which was completed in 1984 but mothballed two years later after the ouster of Ferdinand Marcos Sr. and the Chernobyl disaster.
De Guzman: Go renewable instead
For Laban ng Masa standard-bearer Leody de Guzman, nuclear energy will not solve the looming energy crisis but will worsen the challenges faced by the country in terms of climate and fiscal status.
De Guzman cited the nuclear disasters in Chernobyl and Fukushima in warning of the dangers of nuclear energy and also raised the problem of radioactive waste.
"I believe that there needs to be more time to reach the technical knowledge and material capacity needed to make this kind of energy source safe, despite my confidence in our scientists," he said in a statement in Filipino.
He added that since nuclear power plants use uranium as an energy source, which needs to be imported, the country's dollar reserves would be affected.
He said that the government should instead pursue renewable energy sources like wind and solar power.
Lacson: Nuclear energy 'cheapest'
For Partido Reporma presidential candidate Ping Lacson, nuclear energy is the "cleanest and cheapest" energy source, which is why he is backing Duterte's order to include it in the country's energy mix.
"Nuclear energy is cheap, but then, we are not harnessing it," Lacson said in Sorsogon province during a whistle-stop there.
However, the former top cop turned senator said the primary consideration in using nuclear energy is its safety, considering that the Philippines is among the countries most vulnerable to the effects of climate change and is situated in the Pacific Ring of Fire.
Marcos Jr. wants father's nuclear plant revived
Meanwhile, Partido Federal ng Pilipinas presidential bet Ferdinand "Bongbong" Marcos Jr. said a South Korean firm's offer to rehabilitate the BNPP should be looked into.
In a press release, the former senator said South Korea's experience with the five "sister" plants of the BNPP was "very good."
"They've built five. I think they are thinking. They are planning a sixth plant and we haven't heard any problems from the nuclear power plants in Korea, so I think we can look at it. Let's follow the science, let's not make it political," he said.
Robredo: Prioritize going carbon-neutral
But for Vice President Leni Robredo, the government should revisit why the BNPP was never used in the first place.
"Let's go back, why did we spend so much on something we never used? Because it had a lot of problems," the independent presidential candidate told reporters in Cavite.
For her, the priority should be for the Philippines to fulfill its commitment during COP26 to go carbon-neutral by 2050.
"What we should be talking about is the roadmap. The roadmap towards our becoming carbon-neutral," she said. "We still don't have a roadmap if we would shift to liquified natural gas on our way to shifting to renewables."
Moreno favors renewable energy
Manila City Mayor Isko Moreno of Aksyon Demokratiko took the position that the country is not ready for nuclear power, noting that there are other renewable sources of energy that are more available.
"I don't believe it is time for nuclear energy and that we are ready to maintain a dangerous facility," Moreno told reporters in Filipino in a chance interview in his campaign sortie in Kalinga. "Right now we have other sources of energy — renewable, gas, or coal. Until we have the technology that is available and costs much less."
He added that, if elected, he would not be too keen on reviving the controversial Bataan Nuclear Power Plant due to safety and environmental risks which could put the lives of people living in the surrounding areas in danger.
Moreno said that he would rather take inspiration from The Netherlands which he said mostly generates power from renewable sources such as wind, solar energy, and biomass.
In a statement issued by his campaign team, Moreno pointed out that "in 2018, electricity generated by wind power in the Netherlands amounted to 10.5 terawatt-hours. The electric production derived from photovoltaic power, on the other hand, produced 5.2 terawatt-hours in 2019."
"They are resorting to renewable energy through open space via potable type, but what they did was come up with an agri-potable type source of energy," he said.
— with reports from Xave Gregorio, Angelica Yang, James Relativo, Kristine Joy Patag and Franco Luna