Curfew to be lifted in Metro Manila
November 3, 2021 | 9:47am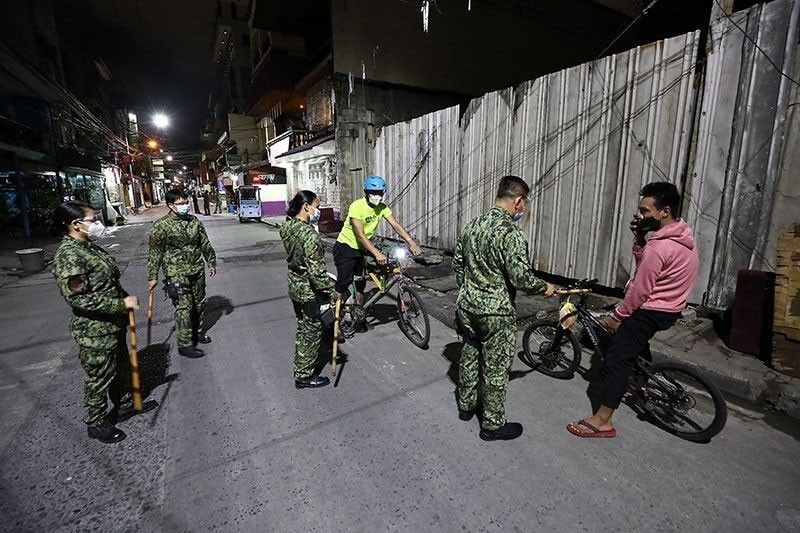 MANILA, Philippines (Updated 10:37 a.m.) — The curfew put in place as a measure to curb coronavirus infections in Metro Manila will be lifted beginning November 4, Metro Manila Development Authority chairperson Benhur Abalos said.
Abalos told Philstar.com that the lifting of the curfew is in consideration of malls, which the MMDA asked to open at 11 a.m. instead of 10 a.m. during the holiday season in an attempt to manage traffic.
In a statement, the MMDA said removing the curfew will give both mall patrons and employees enough time to get home.
"The lifting of curfew hours in Metro Manila will help spread out influx of people coming to and from malls to further reduce the risk of virus' transmission," Abalos said in a statement.
Meanwhile, curfew hours for minors will be subject to existing city ordinances.
The curfew, which has been in place in the capital region since the first surge of coronavirus cases in March 2020, currently lasts from 12 a.m. to 4 a.m.
Abalos, who heads the Metro Manila Council composed of Metro Manila mayors, said Monday that the local chief executives were already voting on whether to ease the curfew in the capital region amid a continued decline in COVID-19 cases.
Virus cases have dropped to levels prior to the Delta-driven surge that began in August, with the Department of Health reporting Tuesday the lowest number of new infections since March 3.
As It Happens
LATEST UPDATE: January 16, 2022 - 10:25am
Follow this thread for updates on COVID-19 risk levels, safety measures, and data from Metro Manila's local government units.
Photo: The STAR/Michael Varcas
January 13, 2022 - 9:57am
The LRTA says it will implement the "no vaccination, no ride/no entry" policy starting January 17.
Only vaccinated passengers will be allowed to ride the LRT-2 and will be required to show proof of vaccination.
January 13, 2022
January 12, 2022 - 10:47am
The Department of Transportation has issued an order barring unvaccinated people from using public transportation in Metro Manila while the capital region is under Alert Level 3.
"All concerned attached agencies and sectoral offices of DOTr are directed to ensure that operators of public transportation shall allow access or issue tickets only to 'fully vaccinated persons' as evidenced by a physical or digital copies of an LGU (local government unit)-issued vaccine card, or any IATF-prescribed document, with a valid government issued ID with picture and address," it says.
January 6, 2022 - 4:29pm
Tourism Secretary Bernadette Romulo-Puyat says she's in isolation following a recent exposure to a COVID-19 positive individual.
January 5, 2022 - 12:43pm
The government must ensure supply of basic medicines like paracetamol amid reports of people having trouble getting access to them, Akbayan party-list says Wednesda
"A shortage of paracetamol is another bitter pill that must not be swallowed by the public," Dr. RJ Naguit, second nominee of the party-list, says in a release.
The government has played down the reported shortage, saying supplies are adequate according to its monitoring. It said only specific brands of paracetamol are out of stock at pharmacies.
"For the last two years, the people have been swallowing too many bitter pills in the form of strict lockdowns, lack of mass testing, and inadequate ayuda. And after all our sacrifices, what do we get? We are entering the third year of the pandemic with hardly any paracetamol pills to swallow," Naguit says, adding failure to ensure steady stocks of basic medicines would lower confidence in government.