SC moves Bar exams to January, February 2022 due to COVID-19 cases
September 28, 2021 | 4:11pm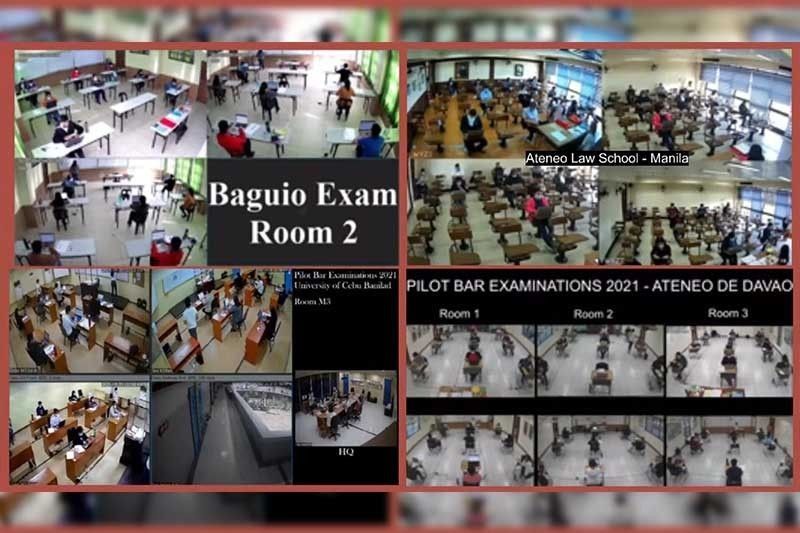 MANILA, Philippines — The Bar exams will be held in early 2022 instead of November as originally scheduled because of the COVID-19 pandemic, Supreme Court Associate Justice Marvic Leonen announced Tuesday.
The new schedule for the examinations will be on January 16, 23, 30 and February 6, 2022.
According to Bar Bulletin No.28, S.2021, the Supreme Court decided to push back the Bar exams "after considering the COVID-19 situation nationally and in all the testing sites, as well as receiving advice from various experts" and the reccomendation of Leonen as Bar chairperson.
Exams are being pushed back "with an abundance of caution and to assure the highest level of safety for all the bar applicants and personnel."
Although the exams have been rescheduled, the Supreme Court will no longer reopen the application period for them.
In the meantime, preparations for the examinations will continue, Leonen said.
"Treat this as an opportunity. Keep your momentum," he also said.
"Remember that you study not to pass the Bar examinations, but also so that you will best serve others."
The Bar exams, historically held in just one location in Manila during the four Sundays of November, will be held in testing sites across the country because of the risks and restrictions posed by the COVID-19 pandemic.
Examinees will be required to bring their own Wi-Fi-enabled laptops where software for the exams will be installed.
Leonen previously said examinees need not to buy the latest model of laptops or Macbooks as long as what they have meets the minimum system requirements. The laptops will be the only gadgets allowed at the exams.
"While the modality has been digitalized, the Bar examinations shall not be taken remotely," the Bar chairperson said in February. "Examinees will still walk into testing rooms and will be proctored while taking the exams."