Hospital second home for PLE topnotcher
September 27, 2021 | 12:00am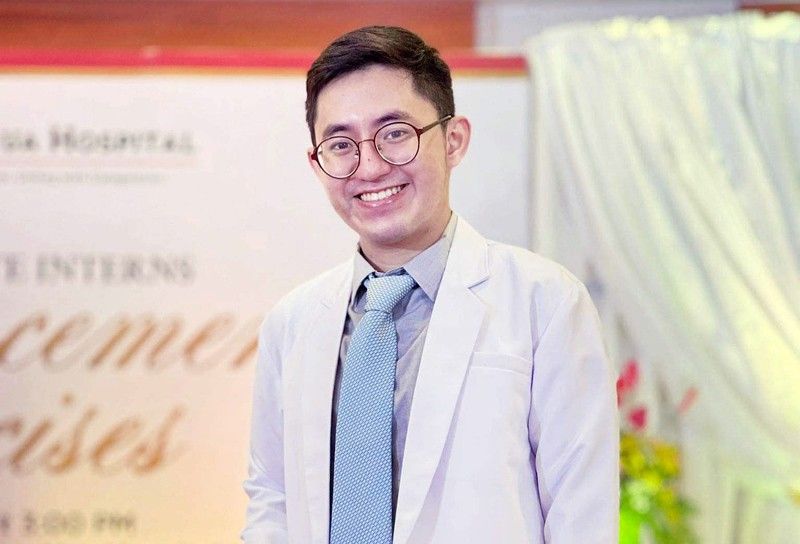 MANILA, Philippines — Coming from a family of doctors, Jude Philip Pozon Cebrecus felt at home in hospitals.
One of two topnotchers in the Physician Licensure Examination given by the Professional Regulation Commission's Board of Medicine this month, Cebrecus said it was natural for him since childhood to see his parents, an older sister and an older brother attending to their patients.
"(As I was) growing up, sometimes my mother would bring me to the hospital and, for some reason, I felt very comfortable sitting there. I felt at ease and at home in hospitals," he told The STAR before the weekend.
His love for medicine was affirmed when he attended medical school at the Cebu Institute of Medicine.
"I cannot picture myself doing something else," he said.
Cebrecus, 25, shared the top place of the PLE with Maria Inez Sellado Benedicto of West Visayas State University-La Paz. They both got a rating of 87.83 percent.
According to Cebrecus, he was not expecting to top the licensure board because he felt his preparation for it was "not even enough" for him to pass.
"The feeling hasn't fully sunk in yet ... I never expected to actually pass the exam so it was really a surprise for me when I got the results," he noted.
This does not mean, however, that the young doctor is not ready to face this generation's biggest health crisis—the COVID-19 pandemic.
Sometime in March 2020, he recalled, medical students were pulled out from hospital duty due to the risk posed by COVID-19.
Now, Cebrecus is eager to buckle down to work as a licensed physician.
"Actually, I'm planning to go into residency training very soon so that I can already serve patients... I know that it is inevitable that I will be exposed to COVID-19 patients," he added.
The native of Liloan, Cebu is not afraid. He has actually been preparing "mentally" for this as COVID-19 cases are now overwhelming the country's health care system.
While Cebrecus has no plans of working abroad, he wants to pursue higher studies overseas.
"I am planning to study abroad but there is no definite plan yet. I know I will definitely come back here (after my studies) to serve my fellow Filipinos in Cebu," he maintained.