More clinical trials sought for VCO as COVID-19 cure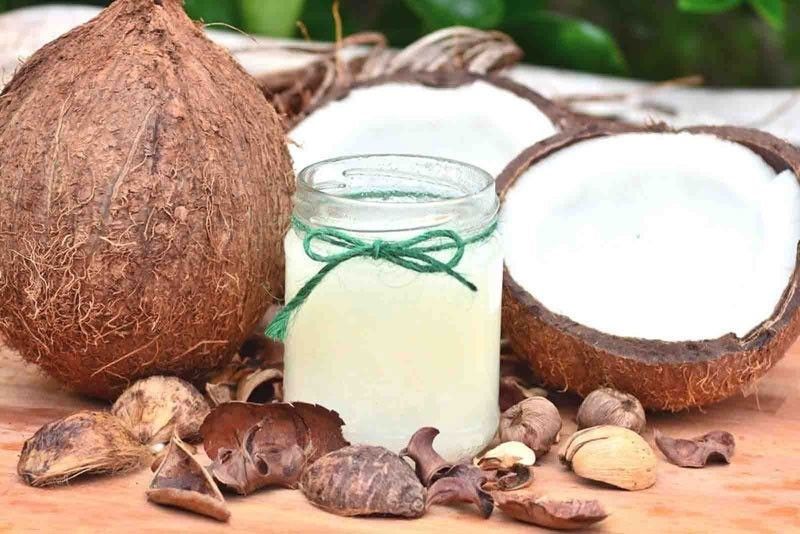 MANILA, Philippines — The Department of Science and Technology (DOST) prefers to wait for the results of its funded clinical trials on virgin coconut oil (VCO) before promoting it as a cure against SARS-CoV-2, the novel coronavirus.
Science Secretary Fortunato dela Peña said the University of the Philippines-Philippine General Hospital (UP-PGH), which is conducting the clinical trial, is seeing major progress in its study, noting the rising number of COVID cases being admitted at the hospital.
Dela Peña said he also urged the UP-PGH clinical trial team to speed up their efforts.
Marco Reyes, VCO Philippines president, said the DOST-Food and Nutrition Research Institute has released positive results of a study they conducted last year, which showed that the mixture of VCO in meals of suspected and probable COVID cases in Santa Rosa, Laguna had helped in the recovery of these cases.
The DOST-FNRI study, which involved the provision of healthy meals mixed with VCO to 57 suspected and probable COVID-19 cases confined at the Santa Rosa Community Hospital and Santa Rosa COVID-19 Quarantine Facility, showed that all participants recovered and tested negative for the virus at the end of the 28-day clinical trial.
Imelda Agdeppa, chief of the DOST-FNRI who led the study on VCO, said of the 57 suspected and probable patient-participants that joined the study, 37 tested positive for COVID.
Of the 37 confirmed COVID cases, Agdeppa said 19 were in a group that were given meals mixed with VCO, and 18 in the control group, which were given meals with no VCO.
Dela Peña said the UP-PGH has enrolled 28 participants in the clinical trial, more than a quarter of their target participant patients of 100.
"Our ongoing clinical trials for VCO for severe and moderate cases is picking up, there are more patients that have joined," Dela Peña said last week in his weekly virtual Bayanihan report.
He said there was a low percentage of patients that qualify to join the clinical trial because of the strict requirement for participants.
"Only 28 patients passed the screening from 549 volunteers that agreed to join the clinical trial," Dela Peña said.