House defers plenary debates on Cha-cha
February 11, 2021 | 12:00am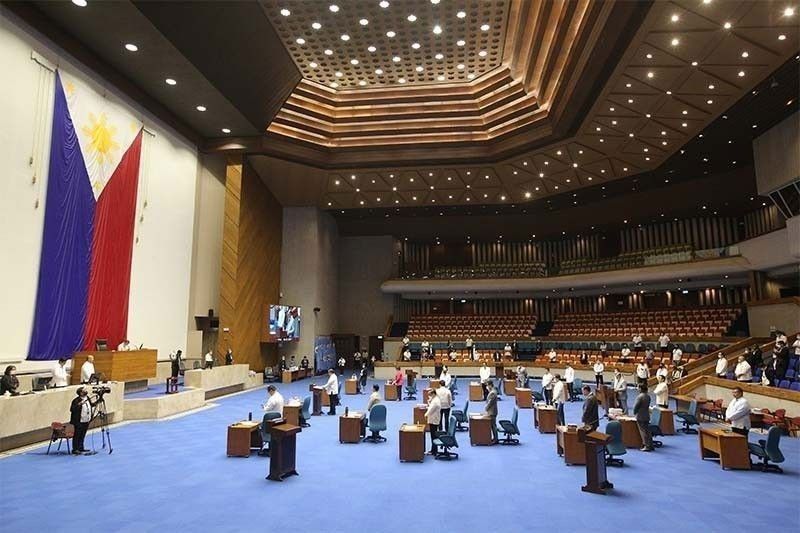 MANILA, Philippines — The House of Representatives has deferred by a week its deliberations on the Resolution of Both Houses 2 (RBH 2), which seeks to amend restrictive economic provisions in the 1987 Constitution.
Ako Bicol party-list Rep. Alfredo Garbin Jr., who chairs the House committee on constitutional amendments, said Committee Report 735, which adopts RBH 2, might be taken up by the plenary on Feb. 15.
Garbin called on their counterparts in the Senate to support Charter change (Cha-cha) for the purpose of amending provisions that have hampered economic development, keeping the country lagging behind its neighbors in Asia.
"We really hope that the Senate will give this a chance," he told reporters, adding that the Philippines has a lot of catching up to do, especially in the aspect of foreign direct investments in which Vietnam and Thailand are way ahead.
But for Camarines Sur Rep. LRay Villafuerte, who is opposed to the timing of this Cha-cha move, it would be better if the plenary debates on RBH 2 were put off; and the House concentrated on matters like the rollout of vaccines to stop the spread of COVID-19.
"The hesitation among many Filipinos to get inoculated proves that the time and energy to be wasted on Cha-cha should be spent instead on helping the government carry out a public information drive to persuade adults to take part in the vaccination program," Villafuerte said.
Shipping, media, telco liberalization
Deputy Speaker Lito Atienza said liberalizing the country's shipping sector, along with the mass media and telecommunications industries, will be the areas targeted by economic Cha-cha.
"We are one of the world's largest archipelagic states, and yet we also have one of the world's least developed maritime industries," said Atienza, a key ally of Speaker Lord Allan Velasco, author of RBH 2.
He said that while the country needs to rely heavily on highly efficient inter-island shipping to move people and goods, shipping costs are very high and passenger and cargo vessels in operation are outdated.
"We should allow foreign investors to come in, modernize our domestic shipping fleet and reduce transport costs to achieve greater economic productivity," he said.
At present, domestic shipping is lumped among the industries considered as public utilities or services and thus restricted to entities at least 60-percent owned by Filipinos even if "very few Filipinos are willing to invest in a big way" in them, said Atienza.
He expressed confidence that a liberalized maritime industry "is bound to spur a domestic sea travel boom that will help create jobs in other economic sectors, including tourism."
Hog farmers from as far as Mindanao, for example, would be encouraged by lower shipping costs to increase production and establish new markets in Metro Manila, thereby increasing supply and making prices more affordable, said the Buhay party-list lawmaker.
He said the same should be true in the mass media and telco industries.
"We are now living in a virtually borderless world when it comes to mass media and telecommunications. These foreign ownership thresholds have become superfluous in the face of rapid technological advances," Atienza said.
The mass media and telecommunications industries are currently restricted to entities 100 percent and 60 percent owned by Filipinos, respectively.
"Whether we like it or not, because of the internet and satellite TV, Filipinos are able to freely access programs or content produced by mass media entities wholly owned by foreigners," Atienza said.
"Foreign majority ownership of media and telecommunications entities is not an issue because they will still be individually franchised by Congress and supervised by state regulators," he said.