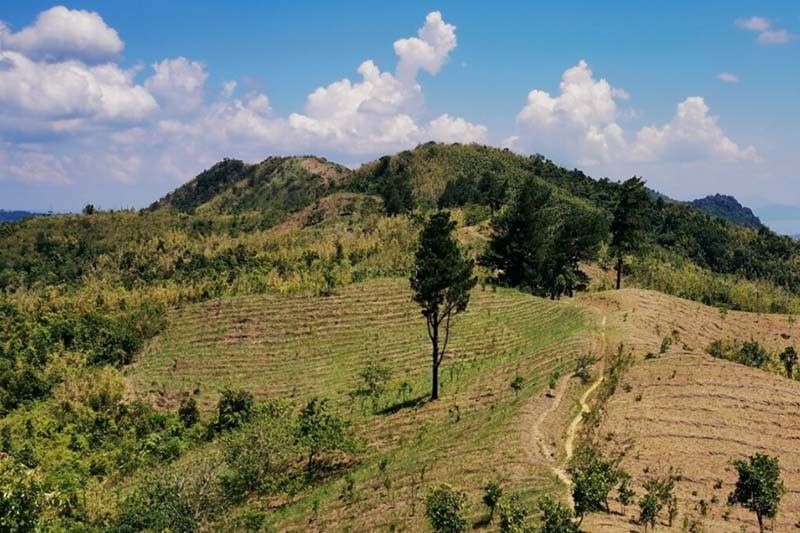 Photo from Masungi Georeserve shows the reforestation site in the area.
Masungi Georeserve Foundation, Handout
Masungi Georeserve wins global award for watershed protection, restoration
MANILA, Philippines — The initiative of the Masungi Georeserve Foundation to rehabilitate and protect the Upper Marikina Watershed from threats of quarrying, land trafficking and timber poaching has won a global award.
The movement to restore the watershed area largely led by people under 30 won first place at the inaugural Waterchangemakers Award, which "aims to make visible the teams and organizations that shape water decisions that build climate resilience."
"Our winner is a youth-led movement from the Philippines, the Masungi Georeserve story, an inspiring campaign for watershed restoration and reforestation led by the next generation of water changemakers," Global Water Partnership Chair Howard Bamsey announced at the Water Anchoring Event of the Climate Adaptation Summit on January 25.
Aside from being a popular destination for day trips and hikes, Masungi Georeserve has also protected historic limestone formation and hundreds of wildlife species—many of them endemic, threatened or endangered—for more than two decades.
Climate resilience
In 2017, it entered into an agreement with the national government to restore and rewild some 3,000 hectares of degraded land around the Masungi limestone formations.
Masungi said the project, which protects secondary forest and grasslands from deforestation, acts as a carbon sink.
"The protected are currently stores an estimate of 160,000 tons of carbon or the equivalent of 66 million gallons of gasoline consumed. Once fully restored, the area will be able to store almost one million tons of carbon and sequester even more every year," Masungi said.
The initiative has led to the planting of 60,000 native trees and rescued 1,000 hectares for reforestation, which can help prevent landslides and floods.
Under threat
Masungi Georeserve is threatened by quarrying activities, land trafficking and other destructive interests, Ann Dumaliang, the foundation's project manager, said.
"It's a battle between conservation or extraction, between restoration or the plunder of our forests, and between the future we want and the future we are being forced to accept," Dumaliang said.
"We continue to urge our leaders to make the right decisions for the Filipino people. We also continue to engage and dialogue with different sectors, governments, local communities and indigenous groups to join this movement and make a stand," she added.
Winners and finalists of the awards were assessed based on four criteria: the extent to which the initiative has contributed to climate resilience and water decisions, the magnitude and longevity of change, depth of learning through crisis, and breadth of collaborations with stakeholders.