Experts back health warning for vape products
December 14, 2020 | 12:00am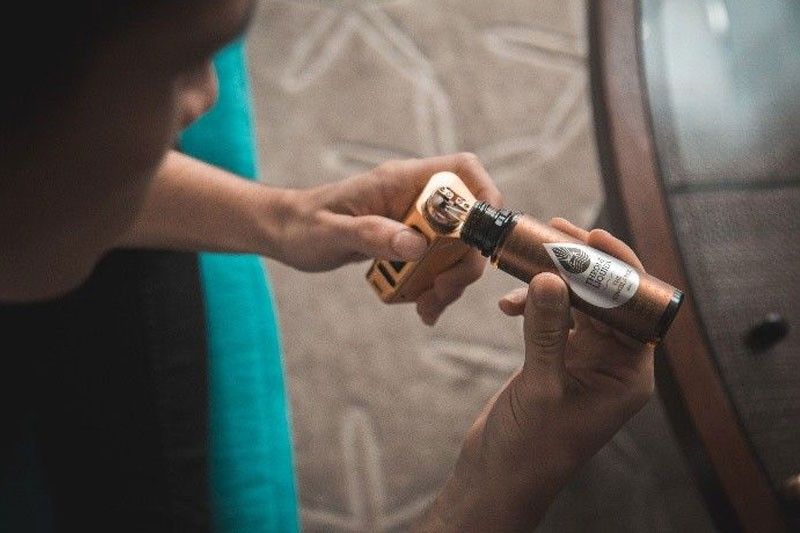 MANILA, Philippines — Experts have given their full backing for the placement of health warnings for smoke-free products, such as e-cigarettes and vapes, but insisted that this should be based on risks and scientific evidence.
"By all means, health warnings should be placed on e-cigarettes and heated tobacco products (HTPs) as the laws and regulations mandate, but these should be proportionate to the risk of these smoke-free products," National University of Singapore professor Tikki Pangestu said.
In a speech during the recently held 2nd Philippine Harm Reduction Online Forum, Pangestu said health warnings on combustible cigarettes packs should not be the same as those on packaging of e-cigarettes and HTPs.
"This is because e-cigarette and HTPs have been shown to be 90 percent to 95 percent less harmful than combustible cigarettes," Pangestu explained.
Studies including in the US, however, have linked vapes and e-cigarettes to serious lung injury and deaths. Anti-smoking advocates are fighting a powerful lobby from large companies to ease restrictions against e-cigarettes and vaping.
He said health warnings on e-cigarette packs could state the smoke-free products are not completely free from harm, but are significantly less harmful than combustible cigarettes.
The Department of Health (DOH) is mandated by law to issue graphic health warning templates for the packaging of HTPs and vapor products.
Pangestu, an Indonesian medical professor, said many countries are still struggling with developing appropriate regulations for smoke-free products.
"There are many factors to be considered in developing regulations but, in my view, such regulations must in the first instance be based on science and evidence around smoke-free products," he noted.
In the Philippines, where there are a huge number of smokers, Pangestu said one factor to be considered could be the cost of smoking-related diseases to the health care system. He expressed the belief that the Philippine government is open to the opinions from different stakeholders.
Former Philippine Dental Association president Arleen Reyes said there are no reported cases of periodontal diseases among HTP users.
"The best recommendation is still quit smoking. But if the smoker cannot quit, he or she should still at least shift to less harmful alternative," Reyes said.