Teachers' group slams DepEd's insistence on class resumption amid alleged unpreparedness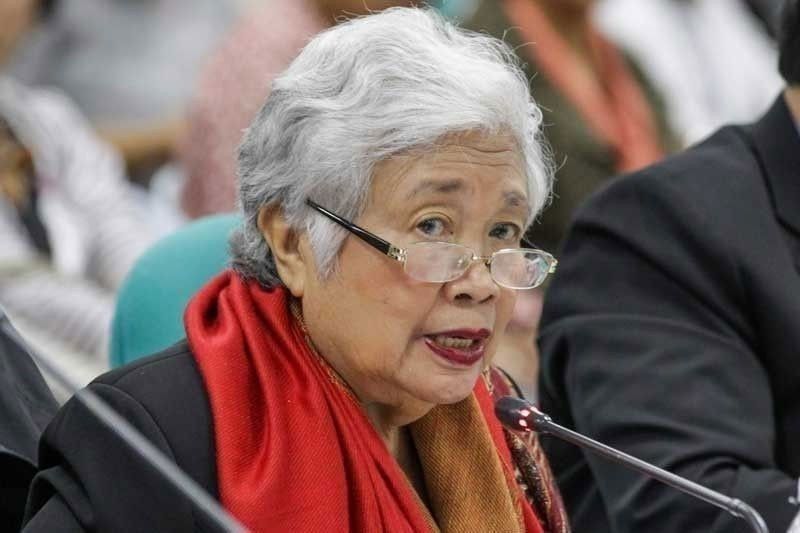 MANILA, Philippines — The Department of Education was put on blast by a teacher's group on Monday after it doubled down on its decision to resume classes by August 24.
The Alliance of Concerned Teachers last Wednesday urged DepEd to either revise its plans for the resumption of classes or to postpone it altogether, citing what it called the failed state of preparations thus far amid the COVID-19 pandemic.
However, these calls went unheeded as Education Secretary Leonor Briones, in a press conference on Monday, reaffirmed in no uncertain terms that classes would reopen in less than two weeks.
"August 24 is the hard limit on what is legally allowed as opening of classes, so we will continue this no matter what happens with covid because we will not be conducting face-to-face sessions," Briones said in Filipino.
President Rodrigo Duterte in July signed a law allowing schools to open later than August provided that a state of calamity or emergency has been declared either over parts of the country or its entirety.
"Those debating are policy-makers, teachers, decision-makers. But we should ask the children if they don't want to go to school. They're the ones who are saying that they want to study again by August 24," Briones said mostly in Filipino.
In response, ACT Secretary Secretary General Raymond Basilio said: "Without addressing the scarce and late release of funds, gadgets and other tech needs, modules, and policies, DepEd unabashedly banked its readiness claim on ordinary teachers who have long borne the brunt of state neglect."
"No doubt our teachers will always stretch their capacities to fulfill their duty to our students, but we refuse to be used for DepEd's propaganda, not when the health and rights of our colleagues, students, and families are on the line," Basilio added.
As of last Wednesday, ACT said it logged 36 COVID-19 infections among teachers along with a number of fatalities.
In addition to this, the group has alleged a lack of comprehensive health mesaures along with an overall lack of support from DepEd which has left students and teachers alike scrambling to prepare for the fast approaching resumption of classes amid an unprecedented health and economic crisis.
Glitch delays virtual dry run
The teachers' group also flagged the technical issues suffered by DepEd on Monday, which caused it to delay the launch of its "school readiness program" by three hours, as proof of "the unpreparedness of the education system to facilitate safe, accessible, and quality learning amid the pandemic."
"It was an embarrassing demonstration of what we already know: DepEd's remote learning will not work given our technological backwardness and the government's continued neglect of education," Basilio said.
DepEd's virtual dry run was intended to showcase the different blended learning approaches to be implemented in schools nationwide which include online learning, modular learning, and learning through television and radio.
Though it was originally scheduled to kick off at 8:45 a.m., the program began a little before 12 noon and suffered technical difficulties in its broadcast of distance learning simulations.
"In the whole of the public [education] sector, the central office already has the best access to high-end technologies and technical support but their much-hyped readiness showcase went pfft, notwithstanding the dry run already being staged and done under highly controlled settings," Basilio said.
He further argued that teachers and learners are likely to experience "more distressing problems" once the school year reopens given their comparative lack of access to technology and connectivity.
"Just as they did earlier upon encountering the glitches, school opening should be moved to a later date as DepEd resolves the fundamental issues with its education program. And unlike earlier, the stakes are much bigger this time: the lives and rights of millions of learners and education workers," Basilio added. — Bella Perez-Rubio