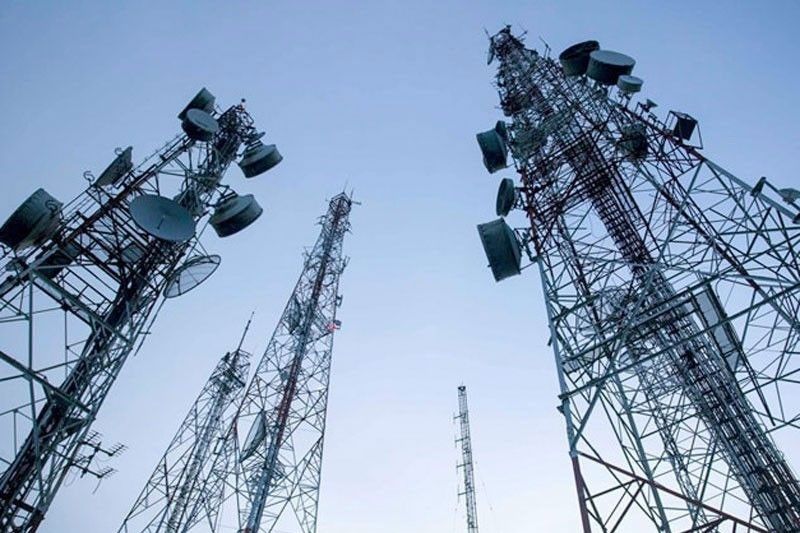 This is in line with the directive of President Duterte for improved internet connectivity services by December.
businessworld
ARTA: Automatic approval for telco towers after 7 days
MANILA, Philippines ? The Anti-Red Tape Authority (ARTA) is declaring the automatic approval of applications for building telecommunications towers with complete requirements and paid fees pending for more than seven days with local government units (LGUs) or national government agencies (NGA).
This is in line with the directive of President Duterte for improved internet connectivity services by December.
ARTA director general Jeremiah Belgica, in a Viber message to reporters, said that he required telco firms Smart Communications Inc., Globe Telecom Inc. and the cellular tower companies to provide the agency a list of all their pending applications with any LGUs or NGAs during a meeting held on Tuesday.
"If the application has been pending more than seven days with any LGUs or NGAs, this will be declared by ARTA as automatically approved," he said.
He said pending applications are deemed automatically approved after seven working days from the complete submission and payment of all required fees with Republic Act 11032 or the Ease of Doing Business and Efficient Government Service Delivery Act in effect.
Section 15 of the law provides that processing and approval of licenses, clearances and permits for building and operating telco towers should be done within a week for those issued by the barangay, LGUs and NGAs and failure to approve or disapprove an application within the prescribed processing time would make the application deemed approved.
It also states that when the approval of the appropriate local legislative body is necessary, a non-extendible period of 20 working days is prescribed.
Along with the automatic approval of the pending applications, Belgica said the LGU or NGA would be directed to release the pertinent documents or permits.
"Refusal to do so shall be a ground for the filing of an administrative case. If there will be illegal fixers and fixing involved, then a criminal case shall be pursued as well," he said.
Telco giants PLDT and Globe welcomed government efforts to ease the burden they are experiencing in putting up cell towers to improve their services nationwide.
"Simplifying the process for common towers will help expedite the building of more cell sites. Smart has already struck agreements with a number of common tower companies and will work with them to speed up the rollout," PLDT-Smart head of public affairs Ramon Isberto said.
"This is a welcome development as both the telco sector and government are moving forward to bring first world connectivity benefitting the country," Globe senior vice president for corporate communications Yoly Crisanto said.
"This is a good outcome of the recent State of the Nation Address when private and public sectors work together for the people," Crisanto added.
Isberto said PLDT urges that this initiative to simplify the permits process also be applied to the installation of other vital telecoms facilities.
"The fact is, the cell sites won't work well if they are not properly supported by transport and other facilities," he said.
Globe earlier appealed to LGUs to rationalize fees and expedite the processing of permits to enable the industry to build the infrastructure needed to improve connectivity in the country.
Tagapagtanggol ng Watawat, an advocacy group of lawyers, pointed out in a recent statement that bureaucratic and regulatory issues have consistently hampered the construction of new cell sites that could have improved reception.
Former Department of Information and Communications Technology (DICT) undersecretary Eliseo Rio also said in a recent Facebook post that the real problem is not the lack of investment from the telcos, but the red tape which only government can solve.
During the meeting with telcos and tower companies, he said the Joint Memorandum Circular (JMC) 01-2020 signed last July 23, by the ARTA, DICT, Department of the Interior and Local Government (DILG), Department of Public Works and Highways, Department of Transportation, Department of Health, Department of Human Settlements and Urban Development, Civil Aviation Authority of the Philippines and the Food and Drug Administration for the streamlined permitting process for telco towers was also discussed.
Under the JMC, the processing time for permits will be brought down to 16 days from an average of eight months.
It also trims the number of documentary requirements to 35 from 86.
In the coming days, he said ARTA, DILG and DICT would also meet with the League of Provinces, Cities and Municipalities to discuss the new JMC and the automatic approval of all pending applications for common towers with the different LGUs.
He also said a separate JMC is currently being drafted to include other possible administrative actions or even criminal cases against erring officials.
Earlier, ARTA formed a task force to monitor and ensure compliance with rules for streamlining the permitting process for telco towers.
Meanwhile, Globe Telecom is shifting to electronic billing in an effort to keep customers safe and ensure on-time delivery of the billing statements.
Globe yesterday assured its customers that they would continue to receive their updated monthly billing statements, but this time through digital channels.
This way, the Ayala-led telco said it could keep customers and even messengers safe, preventing risks of COVID-19 infection caused by person-to-person or surface transmission.
Globe said all its postpaid customers, including business and enterprise clients, would be automatically shifted to paperless billing.
They will be notified of their monthly bill via text and/or their registered email address in compliance with the National Telecommunications Commission guidelines on electronic billing.
"We understand the need of our customers for updated billing information and we strive to serve them as best as we can," Globe chief finance officer Rizza Maniego-Eala said. ? Richmond Mercurio