400,000 OFWs seen to lose jobs to COVID-19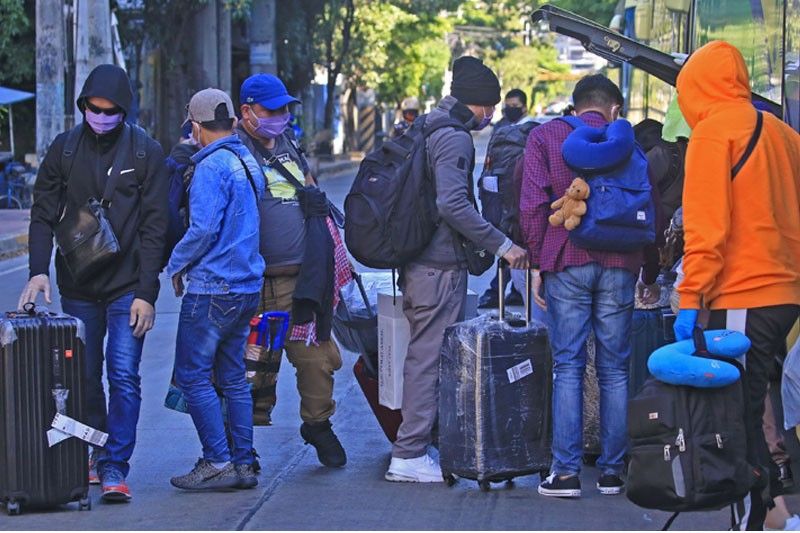 MANILA, Philippines — A research paper by Ateneo de Manila University projected recently that about 300,000 to 400,000 overseas Filipino workers (OFWs) could be affected by layoffs and salary cuts due to the expected shutdown of offices abroad brought about by the coronavirus disease 2019 (COVID-19).
This will translate into a decline of cash remittances from overseas Filipinos by roughly 10 to 20 percent or between $3 billion to $6 billion this year due to the crises wrought by the pandemic that resulted in falling oil prices in the Middle East.
These were the initial assumptions made by two academicians from the Ateneo and the University of Santo Tomas in their paper presented to the Ateneo de Manila Center for Economic Research and Development (ACERD). The paper was titled the "Possible Economic Implications of Failing Oil Prices, the Pandemic and the Looming Global Recession onto the Overseas Filipinos and their Remittances."
ACERD director Alvin Ang and Jeremaiah Opiniano, executive director of the Institute for Migration and Development Issues, noted that the current lockdowns imposed in the country are also experienced in many countries as part of efforts to stop the spread of the virus.
"The Philippines is the world's most organized migration bureaucracy among migrant-origin countries. However, the COVID-19 pandemic may well be the most challenging crisis facing the responsive migration management system of the Philippines," the two professors said in their joint working research paper dated April 15.
As a result, they said Filipinos will be affected by the economic disruptions, which will also be driven by the spiraling prices of oil worldwide.
"However, the new coronavirus and the resultant area quarantines and lockdowns are already as globally dispersed as the overseas Filipino population. Countries are now rolling out economic stimulus packages for citizens and critical economic sectors," the two professors said in their paper.
Opiniano, now on a study grant in Australia, shared their study upon request of The STAR.