Duterte forbids US travel for Cabinet members
January 30, 2020 | 12:00am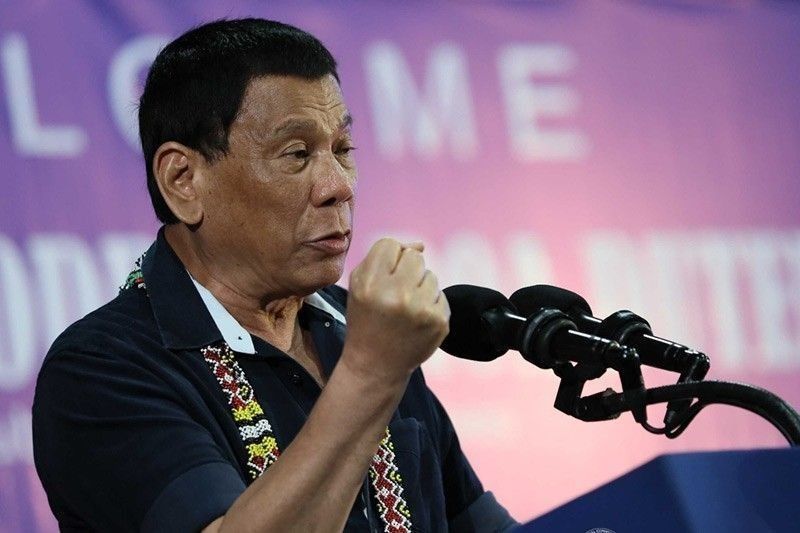 MANILA, Philippines — President Duterte has barred all of his Cabinet officials from traveling to America, following his decision to terminate unilaterally the Visiting Forces Agreement (VFA) with the United States.
"I am terminating (the VFA). I was not joking. The day I said it, it's the day that I decided to terminate it," Duterte told reporters last night at the end of the anniversary celebration of the Department of Social Welfare and Development in Quezon City.
Duterte rejected any insinuation that it was out of a whim that he had ordered the termination of the VFA.
He said his decision was reached not solely out of consideration for Sen. Ronald dela Rosa – his close ally whose US visa had been revoked under the Global Magnitsky Act – "but for every Filipino" who wants to go there especially for business.
The President said the matter of terminating the VFA is already for the Department of Foreign Affairs to handle.
Meantime, he remained firm on his directive for all Cabinet members to defer plans to go to the US either for official or personal visits.
"I will not allow any Cabinet member to go down (there) at this time. No Cabinet member should be allowed to go to the United States, indefinitely," he said.
At the same time, Duterte said he is "slowly toning it down," referring to the country's bilateral relations with the US. "We limit our contact (with the US) in whatever aspect of international relations."
"I don't know with the Senate or Congress. They are not under my jurisdiction, but as for my Cabinet members, I will ask them not to go to the US in the meantime. Parang (Like a) boycott," he added.
The President also said he is turning down the invitation of US President Donald Trump to the special US-ASEAN Summit set in Las Vegas, Nevada in March.
"I think by this time, our foreign office has advised (the US)... I am not going. They don't want proxies there," he said.
Duterte said he is skipping the summit due to "strategic geopolitical considerations," but did not elaboratefurther.