Judge gave up career advancement to steer case
December 20, 2019 | 12:00am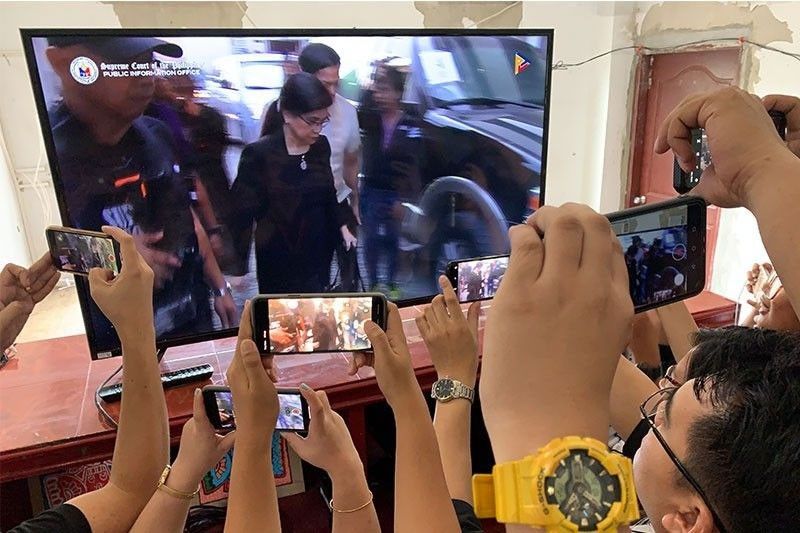 MANILA, Philippines — It was a long wait for justice for the victims of the Maguindanao massacre, but it was also a long wait for the judge herself, who had to set aside her bid for career advancement so she could steer the controversial case to a justifiable conclusion.
Quezon City Regional Trial Court Branch 221 Judge Jocelyn Solis-Reyes had thought of giving up the case to pursue promotion in the judiciary by aiming for a vacant position in the Court of Appeals (CA) in 2013.
Then chief justice Ma. Lourdes Sereno, however, talked her out of her plan, citing the need for the judge to finish the case.
Had Reyes decided to pursue her application, the case would have dragged on for more than 10 years as turning over the case to a new judge could mean "back to zero."
Reyes had planned to pursue her application in the following years, only to be dissuaded again by Sereno.
Reyes entered government service in 1992 as a public attorney.
She then became a public prosecutor from 1995 to 2000, until she was appointed as judge of municipal trial courts in Angeles, Pampanga and Zambales for two years. In 2004, she became the presiding judge of QC RTC Branch 221.
Reyes previously admitted she had wanted a career in the broadcast industry, so she took up journalism at the Lyceum of the Philippines. But upon the wishes of her mother, she pursued law and earned her degree from the University of Santo Tomas. She passed the Bar in 1987 with a score of 80.80 percent.
"My mother was only able to study law for three years. This probably motivated me to become a lawyer," she said in a previous interview.
Sen. Panfilo Lacson, meanwhile, said Solis-Reyes deserves commendation for making the nation regain trust in the justice system.
"Without doubt, Judge Jocelyn Solis-Reyes has immensely contributed to a renewed trust and confidence of the people in the administration of justice in our country," Lacson said.
"I am certain that she went through tremendous pressure and threats during the conduct of the trial. I therefore take my hat off to Judge Reyes for her courage and integrity," Lacson said.
He said delayed justice is not necessarily justice denied in the Maguindanao massacre case. "Considering the number of respondents involved, not to mention the power and influence of local politics with undeniably strong connections with the national government at least at the time the gruesome ambush-slaying of 58 victims was perpetrated, the judge who conducted the trial deserves high commendation and gratitude from the judiciary and the whole nation as well," he added.
Sen. Ronald dela Rosa said he hopes that with the conviction of the accused who included several policemen, such gruesome massacre will never happen again.
"It is a wake-up call to all policemen that their duty is to serve and protect the people and not to be used as political war dogs of the corrupt and godless politicians," Dela Rosa added. – With Cecille Suerte Felipe