Oil firms assure public they have enough inventory
September 18, 2019 | 12:00am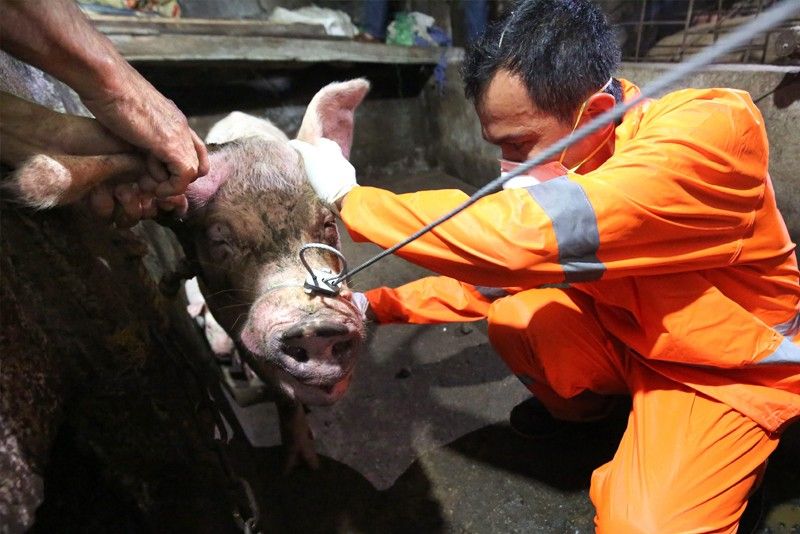 MANILA, Philippines — Oil companies have given assurance of enough inventory following the attack on oil facilities in Saudi Arabia, a major exporter of oil, but see staggered price increases.
Independent Philippine Petroleum Companies Association (IPPCA) president Bong Suntay said the Saudi oil attacks would have an adverse effect on oil prices, which have remained relatively low during the past month.
"We expect prices to spike when markets open. The coordinated strikes disrupted about half of Saudi's oil capacity. While our local oil players will try to cushion the impact of the price spike by a staggered implementation of the increase in prices, oil price increase would be inevitable," Suntay said.
Petron Corp., the country's largest oil refiner and marketer, said there will be no fuel supply disruption after the attack on Saudi oil facilities.
"We wish to assure the public that there will be no supply disruption from our end. We have adequate supply to support our domestic requirements. Meanwhile, we are closely monitoring the situation and hoping that normalcy will be restored soon," Petron said in a statement.
Thai firm PTT Philippines Corp. also gave assurance that it has "enough supplies for domestic consumption based on our current inventories."
"Our retail stations especially have enough inventories to supply our customers. Nonetheless, we are closely monitoring any developments in the world market if the Saudi attacks will adversely affect the stability of the supplies of crude oil," it said.
Earlier, Pilipinas Shell Petroleum Corp. said it is closely monitoring the developments in Saudi Arabia and the world market.
"Rest assured that Pilipinas Shell will exert all effort to ensure continuous supply of fuel to the motoring public and all our customers," it said.
Two major oil facilities of the state-run Saudi Aramco in Saudi Arabia were attacked last weekend. The damage is expected to cut the kingdom's output by 5.7 million barrels per day (bpd) or more than five percent of global oil supply.
Laban Konsyumer Inc. (LKI) said the government should make sure the country has enough fuel inventory.
"The consumers should be assured that the oil industry complies strictly with the minimum inventory requirement of 30 days for crude oil, 15 days for finished products and seven days for LPG," LKI president Victorio Dimagiba said.
He added "these inventory should cushion the country against supply distortion that may impact on the ability of the country to replenish import volume."
The Department of Energy (DOE) is set to meet with oil players to ensure sufficient fuel inventory levels. Refiners are required to have a stock of both crude and finished products good for 30 days; bulk importers for 15 days, and liquefied petroleum gas (LPG) for seven days.
Cabinet Secretary Karlo Nograles told newsmen in Zamboanga City after a town hall forum yesterday that the government is already acting on the possible problems that the attack may cause.
Labor Secretary Silvestre Bello III said the government is readying possible repatriation of Filipino workers who are employed by Aramco, Saudi Arabia's largest oil facility, but clarified that this would only be done if the situation reaches a level that may be considered dangerous and if the Department of Foreign Affairs recommends it. – With Jess Diaz, Mayen Jaymalin, Roel Pareño