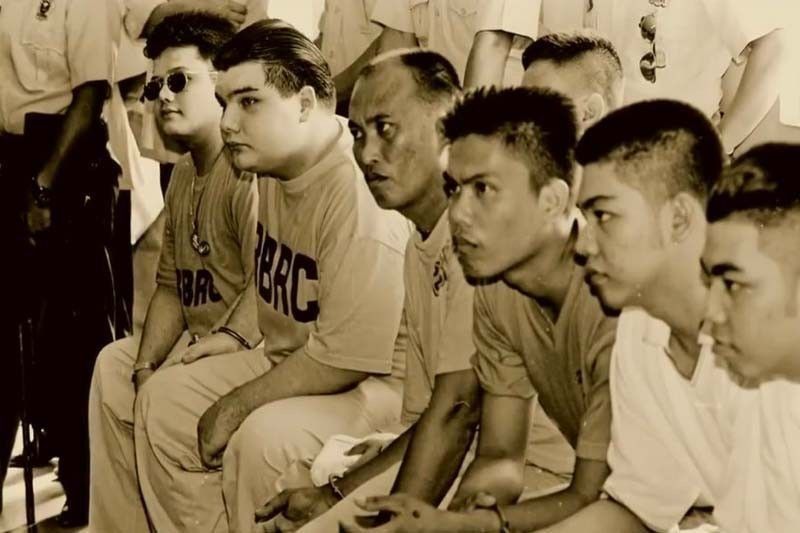 Seven men—most of them from prominent families in Cebu City—were imprisoned for the rape-slay of the Chiong sisters.
Screenshot from documentary "Give Up Tomorrow"
2 of 3 convicts in Chiong sisters' rape-slay surrender
MANILA, Philippines — Two of the three men convicted for the rape and murder of the Chiong sisters in 1997 surrendered to authorities Friday weeks after they were released from prison.
In a text message to reporters Saturday, Justice Secretary Menardo Guevarra said Ariel Balansag and Alberto Caño turned themselves in to the Bureau of Corrections.
The third inmate, Josman Aznar, is expected to surrender next week, Guevarra said.
The Chiong sisters were kidnapped, raped, and in Marijoy's case, killed in Cebu City in 1997. Only Marijoy's body was recovered.
Seven men—most of them from prominent families in Cebu City—were imprisoned for the case. Aside from Aznar, Caño, Balansag, others convicted were Francisco Juan "Paco" Larrañaga, Rowen Wesley Adlawan, James Andrew "MM" Uy and James Anthony Uy.
Larrañaga, who is of Spanish descent, is serving his sentence in Spain.
Thousands of prisoners were supposed to benefit from a law rewarding prisoners for good conduct by deducting days from their sentences.
But public outrage over the early release of some high-profile convicts prompted lawmakers to investigate the implementation of the law, and the suspension of the processing of inmates' good conduct time allowance, or GCTA.
President Rodrigo Duterte early this week fired BuCor chief Nicanor Faeldon for disobeying his order to stop the release of convicts based on their GCTA. Faeldon told a Senate panel last Monday that the three convicts in the rape and murder of Chiong sisters were released.
Duterte also ordered the immediate rearrest of at least 1,700 convicts freed through the GCTA law. — With a report from Kristine Joy Patag