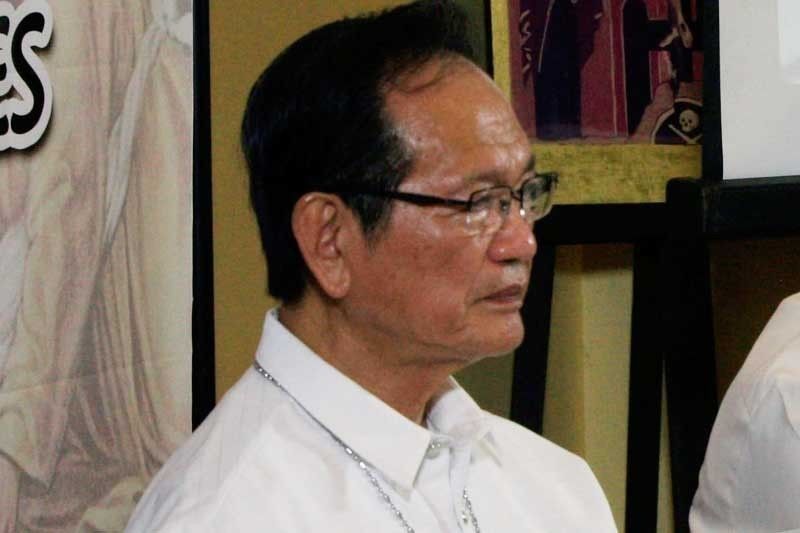 Retired Bishop Teodoro Bacani is facing a sedition complaint at the Department of Justice.
The STAR/Evelyn Macairan
Bacani files defense in PNP's sedition rap over 'Bikoy' videos
MANILA, Philippines — Retired Novaliches Bishop Emeritus Teodoro Bacani filed Thursday his defense on the Philippine National Police's sedition complaint against him and several key opposition figures.
The STAR reported that Bacani and his lawyer, constitutionalist Christian Monsod, went to the Department of Justice to file and subscribe to his counter-affidavit.
Retired Novaliches Bishop Teodoro Bacani arrives at the DOJ.? | @EZMacairan pic.twitter.com/gPK4UfHnHY

— The Philippine Star (@PhilippineStar) August 8, 2019
Bacani, however, did not grant any interview after the submission.
The DOJ, meanwhile, said that Lingayen-Dagupan Archbiship Socrates Villegas and Catholic Bishops' Conference of the Philippines Vice President Pablo Virgilio David have also submitted their counter-affidavits.
Police named the three Catholic church leaders and over 30 others as respondents in their sedition, inciting to sedition, cyberlibel, libel estafa, harboring a criminal and obstruction of justice complaint over an alleged ouster plot against the president.
Davao Archbishop Romulo Valles, CBCP president, earlier defended Bacani, David and Villegas and said he knew them quite well.
Valles added that while David and Villegas may be vocal in their criticism, they are certainly not involved in seditious activities.
Earlier Thursday, the camp of Vice President Leni Robredo asked the DOJ to compel the Philippine National Police to produce evidence in the complaint before she files her counter-affidavit.
READ: Robredo asks DOJ to order police to produce evidence in sedition rap
The PNP's complaint is anchored on the testimony of Peter Joemel Advincula, who has twice claimed to be "Bikoy" of the "Ang Totoong Narcolist" videos. Advincula's credibility has been put to question since he first surfaced.
The DOJ will start its preliminary investigation Friday. — with report from The STAR/Evelyn Macairan