US coast guard cutter in Manila for first visit in 7 years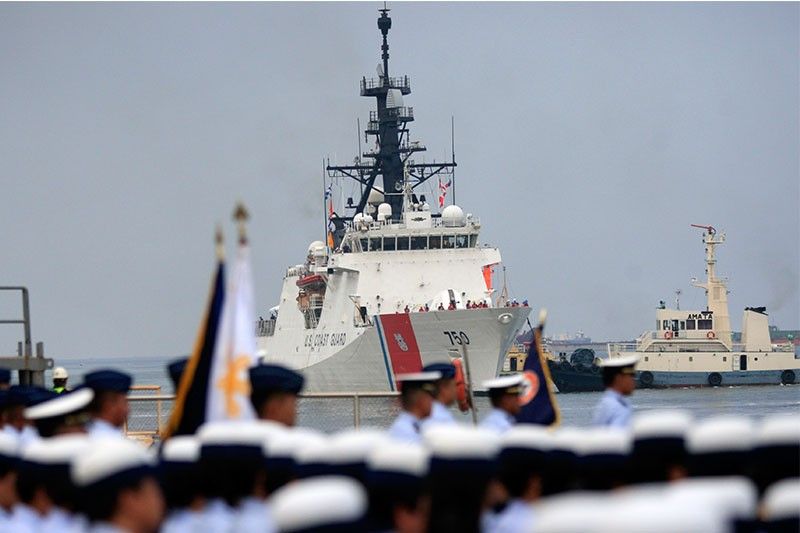 MANILA, Philippines — A United States coast guard cutter docked in Manila Wednesday, the first visit of an American cutter to the Philippines in over seven years.
USCGC Bertholf, a 418-foot national security cutter, arrived in the country after conducting joint search and rescue exercises with the Philippine coast guard patrol vessels BRP Batangas and BRP Kalanggaman in the West Philippine Sea.
While in Manila, Bertholf crew members will train with their counterparts from the Philippine coast guard.
The Bertholf crew members will participate in community relations events and tours, where they will have a chance to learn Filipino culture and meet locals, the US Embassy said in a release.
"The officers and crew of Bertholf are excited to visit Manila and work with our counterparts in the Philippine Coast Guard, sharing experiences in port and at sea in search and rescue and maritime law enforcement," Bertholf commanding officer Capt. John Driscoll said.
Driscoll noted that he himself lived in the Philippines when he was younger and this would be his first time to return to the country in over 40 years.
Several of the crew members of the US coast guard cutter are of Filipino descent.
The USCGC Bertholf, which is homeported in California, is currently deployed to the Indo-Pacific under the US Navy's 7th Fleet. — Patricia Lourdes Viray