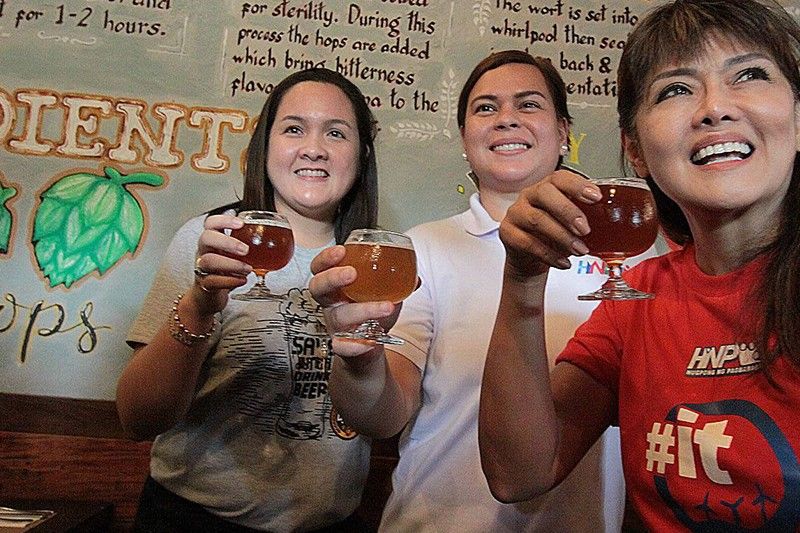 Imee Marcos is set to issue a statement on her college credentials.
The STAR/File photo
Imee Marcos to release statement on college degree controversy, says Sara Duterte
MANILA, Philippines — Ilocos Gov. Imee Marcos, who is running under Hugpong ng Pagbabago's senatorial slate, will issue a statement regarding her college records, according to the regional party's head Sara Duterte-Carpio.
"She said she would release an official written statement about the question on her educational background," Duterte-Carpio told reporters covering the Hugpong campaign rally in Antipolo City on Tuesday.
She also reiterated that the Constitution does not require the president, vice president and senators to have college degrees.
Duterte-Carpio issued this statement a week after telling reporters she would raise the issue with Marcos, who has been criticized for misrepresenting her credentials.
Interaksyon first confirmed in October with Princeton University officials that Marcos' did not complete her degree.
INTERAKSYON: New details on Imee Marcos' Princeton years amid a viral 'report card'

When confronted by reporters on her credentials, the daughter of late dictator Ferdinand Marcos insisted on several occasions that she earned a degree from Princeton despite the university's confirmation that she did not.
READ: Despite evidence, Imee Marcos insists she graduated from Princeton
It was also reported in February that the University of the Philippines Diliman confirmed Marcos also "did not graduate nor earn any honors or academic distinctions" there.
INTERAKSYON: No record, yearbook entry for Imee Marcos' graduation at UP

According to a GMA News report, when confronted by reporters on February 25 who asked her about allegedly misrepresenting her credentials stating she graduated from UP, she walked away and dodged their questions.

Marcos has not issued a statement yet as of posting time.