Despite evidence, Imee Marcos insists she graduated from Princeton
February 13, 2019 | 2:56pm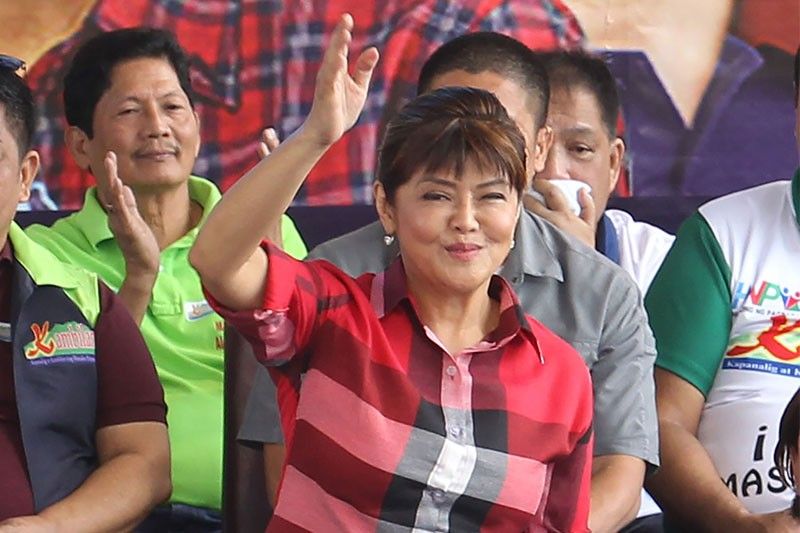 MANILA, Philippines — An official of Princeton University itself earlier confirmed that Ilocos Norte Gov. Imee Marcos did not earn a degree but she insisted, once again, that she graduated from the Ivy League university.
"Pumasok ako sa Princeton at pagkakaalam ko, nag-graduate ako (I went to Princeton and as far as I know, I graduated)," she told News5 chief Luchi Cruz-Valdes on "Aplikante sa Senado."
The eldest child of ousted dictator Ferdinand Marcos also claimed that she did not know the spokesperson of the university who said she did not finish a degree.
Asserting her academic record, Marcos then proceeded to talk about her qualifications as she is seeking a seat in the upper chamber.
"Ang alam ko, ako ay politics of performance, alam ko 'yung ginagawa ko. Pumasok din po ako sa UP katulad po ninyo at alam natin na ang importante dito sino 'yung nakakapag-deliver ng performance at higit sa lahat ng track record," she added.
(All I know is that I am about the politics of performance, I know what I am doing. I also went to UP just like you and we know that the important thing here is who delivers in their performance and most importantly their track record.)
Last year, a supposed photo of Marcos' sholastic records went viral, raising questions on her academic credentials
Interaksyon reached out to Princeton University, which confirmed that although she attended the school, she did not graduate.
"I included all the information within her file that I am permitted to release to you but she did not earn a degree," the university's archivist told Interaksyon in an email.
According to the Princeton archivist, Marcos attended the university from the fall of 1973 to spring 1976 and the fall of 1977 to spring of 1979.
Records from the university showed that Marcos took Independent Concentration in Religion and Politics. This, however, does not correspondent to an undergraduate degree as an independent concentration is among the special features of the undergraduate program that lead to a degree.
RELATED: New details on Imee Marcos' Princeton years amid a viral 'report card'