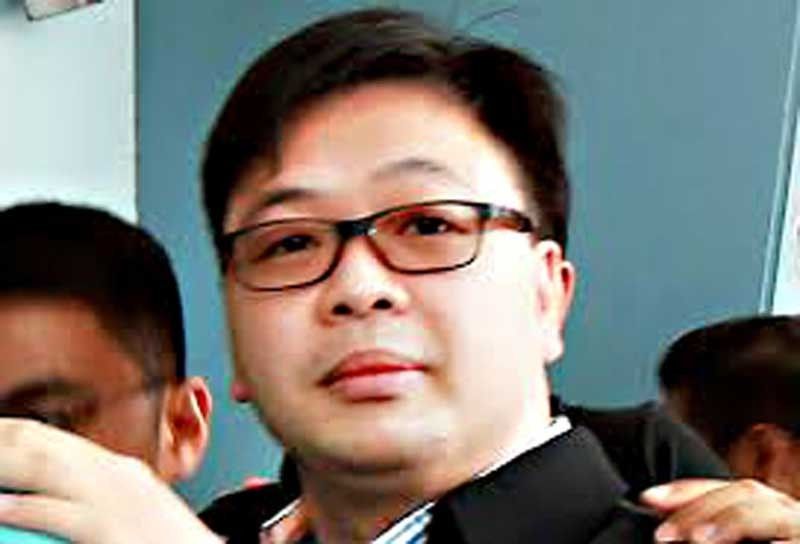 Davidson Bangayan, 5 others face raps over rice cartel
MANILA, Philippines — The Department of Justice (DOJ) yesterday indicted suspected rice smuggler Davidson Bangayan, alias David Tan, and five others for rice trade monopoly.
In a resolution dated Nov. 5, DOJ Senior Deputy State Prosecutor Miguel Gudio Jr. said they found probable cause to indict Bangayan for violation of Paragraph 3, Article 186 of the Revised Penal Code, which penalizes trade monopoly with up to six years in prison plus fines.
The other respondents were Elizabeth Faustino, David Lim, Judilyne Lim, Eleanor Rodriguez and Leah Echeveria.
The charges against Bangayan and the other respondents stemmed from the complaint filed last year by the National Bureau of Investigation Anti-Graft Division.
The respondents allegedly used farmers' organizations as their dummies in the bidding of rice importations conducted by the National Food Authority (NFA).
They were tagged for allegedly "combining with and employing the farmers' cooperatives to participate in the bidding of rice importations with the intention of manipulating and increasing the market price of the rice supply."
The DOJ dismissed the complaint against the respondents for violation of Republic Act 9184 or the Government Procurement Reform Act, saying that bidding for rice importations is not covered by the law as it only applies to procurement of infrastructure, projects, goods and consulting services by government offices.
Respondents Eugene Pioquinto, Mary Joyce Lim, Jason Colocado, Michael Villanueva, Denis Gonzales, Willy Sy, Sandra Lim, Gil Calipayan and Inigo Espiritu were cleared of all charges.
Sen. Joseph Victor Ejercito welcomed the DOJ's move to prosecute Bangayan.
"At last, a big fish will be prosecuted under the Anti-Agricultural Smuggling Law," Ejercito, author of Republic Act 10845, said.
Large-scale agricultural smuggling is declared as economic sabotage with a maximum penalty of life in prison under the law enacted in 2016.
Rice inventory
Meanwhile, the country's rice inventory has improved after 10 months of consecutive declines, the Philippine Statistics Authority (PSA) said.
Latest data from the PSA showed that the total rice inventory as of October stood at 1.59 million metric tons, 36 percent higher than the previous month's level of 1.17 million MT.
The figure is still 18 percent below last year's volume stock of 1.94 million MT.
The PSA did not specify the number of days that the stock inventory of Filipinos' main staple will be sufficient for.
But based on the average daily consumption of Filipinos of 32,000 MT, the current inventory is sufficient for 50 days. – With Paolo Romero, Louise Maureen Simeon