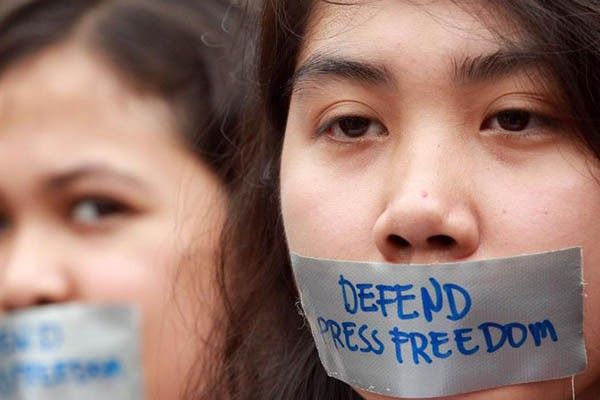 Journalists' union calls out malicious post vs colleague
(Philstar.com) - September 18, 2018 - 9:30am
MANILA, Philippines — The National Union of Journalists has called out a Facebook group for targeting a Mindanao journalist for harassment and accusing her of supporting terrorists.
NUJP said Phil Leaks, which it described as a dubious Facebook group, has targeted Inquirer journalist Julie Alipala and has called her "a paid propagandist of the bandit group Abu Sayyaf just because she reported on the alleged massacre of seven peasants by the military last September 13."
"Alipala merely reported on claims made by the victims' families that they were civilians simply out to harvest fruit crops when arrested and later killed by the military," NUJP said.
It said other media outfits had also carried the story.
AFP disputes massacre claim
Activist group Suara Bangsamoro said in a press release over the weekend that members of civil society organizations had identified those killed as "husbands of Pantawid Pamilya beneficiaries in Patikul who were shot" while picking fruits.
The group also said that "according to their families, they were allowed by the military detachment to go to Sitio Tubig Bato, Barangay Kabuntakas to harvest mangosteen."
Lt. Gen. Arnel dela Vega, chief of the military Western Mindanao Command, said the area in Patikul, Sulu where the encounter happened had long been abandoned by civilians because of the presence of the terror group.
Westmincom said 17 soldiers had been wounded in the clash last week.
RELATED: 7 Abus killed, 17 soldiers wounded in Sulu clash
Probe into malicious post sought
"Our colleague's life is endangered by the irresponsible claim and criminal act of the creators and administrators of this social media group," NUJP said as it called on the Presidential Task Force on Media Security and on law enforcement agencies to investigate the post and the group.
It also called on Facebook to take the page down.
The malicious post against Alipala is just the latest in social media posts and comments targeting journalists for their work.
"Whether these comments come from trolls, bots, or real people, the media landscape in the country has become a hostile environment especially for journalists who publish critical reports against the government," Hon Sophia Balod, a student of Media and Politics in Aarhus University, Denmark and a former news producer for GMA Network and Reuters, noted in an essay posted on self-published website SubSelfie.com in August.
RELATED: Presidential task force: No arrest warrant for photojournalist covering Marawi