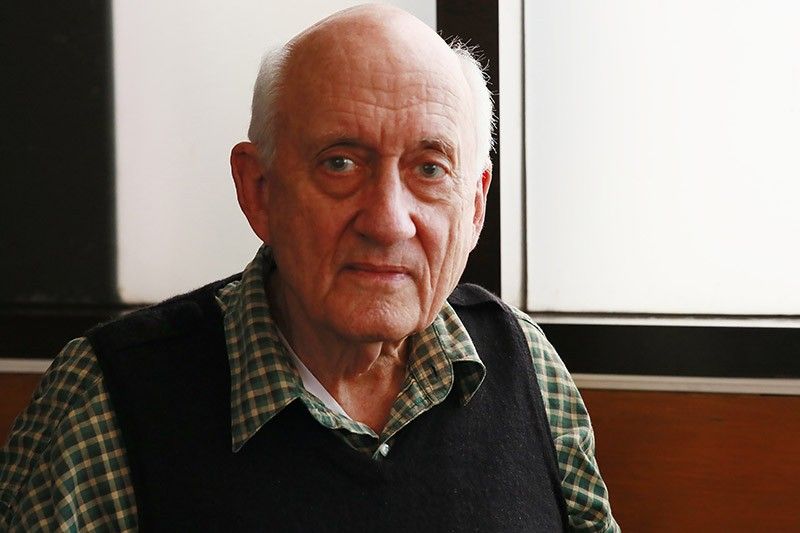 Australian professor Gill Boehringer, 84, poses for a photo inside the airport's day room at the international airport in Manila on Aug. 14, 2018. Boehringer left the Philippines on August 14, nearly a week after being barred entry and left in limbo at an airport in what rights groups say was part of a crackdown on critics of President Rodrigo Duterte.
AFP
Amnesty International urges gov't to stop 'harassment' of foreign activists
MANILA, Philippines — Rights group Amnesty International called on the Philippine government to respect the rights to freedom of expression and assembly of activists, including non-nationals, days after an elderly Australian professor was expelled from the country.
Gill Boehringer, who was expelled Tuesday, was the latest foreigner ordered out of the Philippines following Australian nun Patricia Fox, who has been fighting deportation since April after earning the ire of President Rodrigo Duterte.
The 84-year-old Australian professor and human rights advocate was blacklisted due to his reported participation in a mass demonstration in 2015. He denied the allegation.
READ: Blacklisted Australian denies joining 2015 rally, communist ties
His expulsion took place a month after three Methodist missionaries from Malawi, the United States and Zimbabwe left the country after they were ordered to leave by the Bureau of Immigration for supposedly engaging in political activities.
AI feared that the denial of entry to and expulsion of human rights activists might create a negative effect on the exercise of the rights to freedom of expression and peaceful assembly by foreigners.
"[They] may now decide to reduce their activities in the country for fear of the action the Philippine authorities might take against them," it said.
The United Nations Human Rights Committee stressed that "the general rule is that each one of the rights of the Covenant must be guaranteed without discrimination between citizens and aliens."
"Based on this, the rights to freedom of expression and peaceful assembly should be equally enjoyed by anyone in the Philippines, whether or not they are a citizen of the country," the rights group said.
AI, moreover, urged the Philippine government to put an end to the supposed harassment of Filipino activists and expulsions of foreigners on the basis of their engagement in domestic protests.
It also called on the Department of Justice and the BI to ensure that people are not expelled from the country for the exercise of their rights to freedom of expression or their right to peaceful assembly.
"Non-citizens faced with an expulsion order must be able to put forward reasons against their expulsion and to have their case reviewed by the competent authority in a process where they have legal representation," AI said.