Pangilinan: Arroyo nod to separate voting welcome, but no guarantee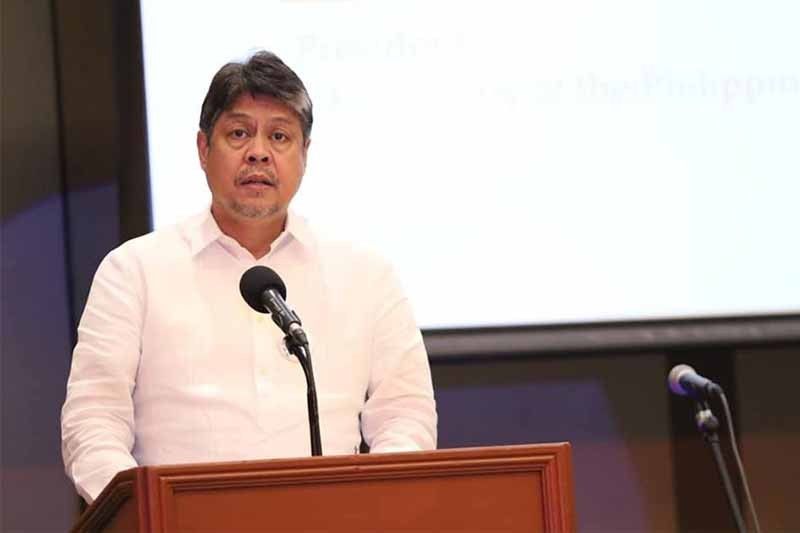 MANILA, Philippines — An opposition lawmaker on Thursday said that Speaker Gloria Macapagal-Arroyo's openness to supporting separate voting in amending the constitution would not stop anyone from raising the matter before the Supreme Court.
Speaking on "The Source" on CNN Philippines, Sen. Francis "Kiko" Pangilinan said that Arroyo's assurance that the House would go for separate voting in case Congress constitutes itself into a constituent assembly is a welcome development.
"However, what is to stop anyone from going to the Supreme Court and say, 'No, it's not separately. The letter of the law says, it's voting jointly.' Of course, the Senate disagrees, so what happens there?" Pangilinan said during the interview.
The Liberal Party president said that this issue would become more worrisome considering the voting record of the Supreme Court, which in May issued a landmark decision allowing the removal of a chief justice through a quo warranto or ouster petition.
Many legal experts questioned this and stressed that removing a chief justice could be done only through impeachment.
He said that Arroyo could say one thing while her allies or other groups could do another especially since cracks in the ruling coalition burst in the open following a recent leadership showdown in the House which led to the former president's election as speaker.
Pangilinan also urged the public to be vigilant amid efforts to amend the 1987 Constitution to pave the way for a federal form of government.
Arroyo on Wednesday said that it would be realistic to have separate voting for the Senate and the House in a constituent assembly, a stark contrast to the position taken by her predecessor, Rep. Pantaleon Alvarez (Davao Del Norte).
Alvarez, whom Arroyo defeated in the leadership contest on Monday last week, said that senators and representatives should vote jointly.
If this happens, this will render the numerically inferior Senate vulnerable as the House, which has nearly 300 members, could outvote it.
"[It's] better to move forward and achieve something than be stubborn and achieve nothing," the former president said.
Pangilinan, who heads the Senate committee on constitutional amendments tackling proposed changes to the constitution, said that his panel would conduct more consultation in the next few weeks to raise public awareness on the issue.
Cost of charter change
The Liberal senator said that one issue they would like to be clarified on was the cost of the shift to federalism.
He said that one think tank estimated that a federal form of government would entail P50 billion just for the salaries of new government employees, adding that new taxes could be levied to finance this.
Pangilinan also said on the program that Communications Assistant Secretary Mocha Uson, who was recently tapped to promote federalism, could be invited to his panel's hearings if Sen. Nancy Binay would write a letter of request.
"I'm sure there are more learned experts, but we'll see. If Senator Binay officially requests it, then we will have to take it from there," Pangilinan said.