Alejano: Carandang dismissal 'vegeance at play' after Duterte wealth probe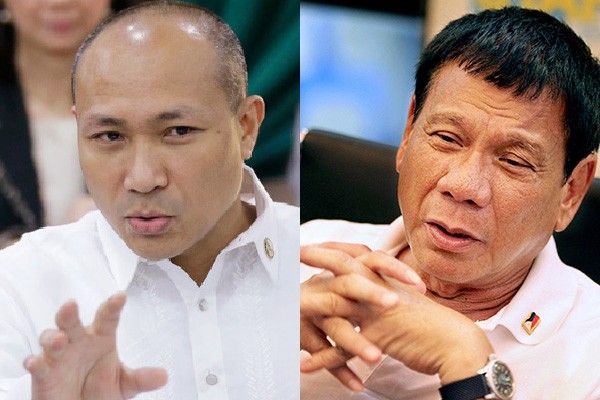 MANILA, Philippines — The office of President Rodrigo Duterte on Wednesday sacked an anti-graft agency official for revealing details on an anti-corruption probe against him, a move condemned by an opposition lawmaker as a ploy to control the anti-corruption office.
Opposition Rep. Gary Alejano (Magdalo party-list) slammed Carandang's removal and described it as "vengeance at play."
Alejano accused the Palace of trying to control the ombudsman, which is the Philippines' anti-graft office.
The opposition lawmaker said this action was contrary to the supposed strong anti-corruption drive of Duterte.
"If the president and his family are being hit, he seems to forget about his promise to eradicate corruption," Alejano said in a statement.
Just recently, Duterte appointed Supreme Court Justice Samuel Martires as the new head of the agency.
Alejano said questions about Duterte's bank accounts would not be erased in the mind of the public.
"Unless Duterte signs a bank waiver, his stance against corruption will merely be hypocrisy," he said.
In its dismissal order, the Office of the President alleged that Melchor Carandang, a deputy ombudsman, was liable for "graft and corruption and betrayal of public trust."
The Philippine president was being investigated following allegations by another opposition lawmaker, Sen. Antonio Trillanes IV, that the chief executive had bank accounts containing billions of pesos, a charge denied by Duterte.
The ombudsman has already terminated the investigation on Duterte's alleged unexplained wealth.
Carandang's dismissal stemmed from a case filed by two lawyers over the interview granted by the former deputy ombudsman in which he was quoted as saying that he had already received the transaction history of the president from 2006 to 2016 from the state anti-money laundering office.
The office denied providing Carandang such information.
In January, Duterte's office issued a 90-day suspension order against Carandang for grave dishonesty for misuse of confidential information, a directive former Ombudsman Conchita Carpio-Morales refused to enforce.
In a ruling in 2014, the Supreme Court said that Section 8(2) of the law creating the Office of the Ombudsman was unconstitutional by granting disciplinary action to the president because it violated the independence of the anti-graft office.
Harry Roque, a former human rights lawyer who now acts as the president's spokesman, said Carandang's media disclosures "were in breach of his duty to protect confidential information."
He said that the decision was reached after Carandang was given the opportunity to the charges against him.