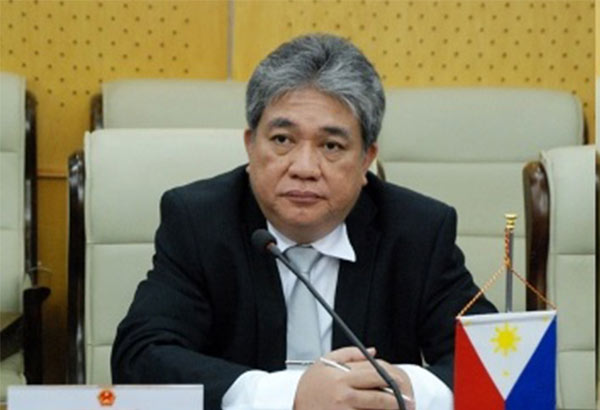 Overall Deputy Ombudsman Melchor Arthur Carandang has been placed under preventive suspension following the grave misconduct charges against him. The Government Inspectorate of Vietnam/Released
Deputy ombudsman suspended for grave misconduct
MANILA, Philippines — The Office of the Executive Secretary has filed charges of grave misconduct and grave dishonesty against Overall Deputy Ombudsman Melchor Arthur Carandang.
Presidential spokesperson Harry Roque on Monday announced that Carandang has been placed under preventive suspension for 90 days due to the complaint against him.
Carandang has been charged for disclosure of confidential information, which have been wrong and misleading.
According to Roque, Carandang committed grave dishonesty for misuse of confidential information and disclosing false information, violating Section 3e of Republic Act 3019 or the Anti-Graft and Corrupt Practices Act.
The deputy ombudsman's alleged violation had allegedly caused "undue injury to any party including the government or giving any private party any unwarranted benefits, advantage or preference in the discharge of his official administrative or judicial function through manifest partiality, evident bad faith or gross inexcusable negligence."
Roque also cited the statement of the Anti-Money Laundering Council that they are not the source of documents and information used by Sen. Antonio Trillanes IV in his allegations that President Rodrigo Duterte has unexplained wealth.
Carandang had claimed that his office received records of bank transactions from the AMLC.
"It has neither provided the Office of the Ombudsman with any report as a consequence of any investigation of subject accounts for any purpose," the AMLC secretariat said.
Roque said that only the ombudsman is impeachable while the deputies are subject to disciplinary actions by the president.
RELATED: Backtracking? Deputy ombudsman says he was reacting to bank documents shown by media