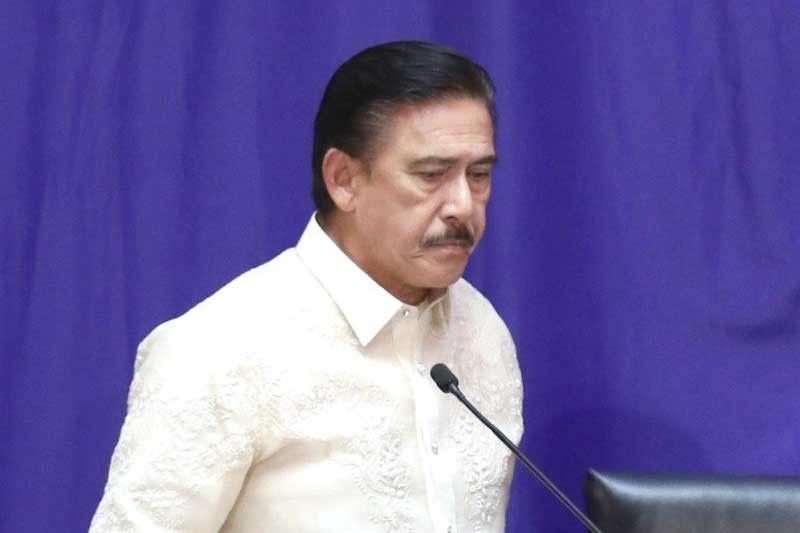 Some senators apprehensive about Gloria Arroyo as Speaker — Sotto
MANILA, Philippines — Senate President Vicente Sotto III admitted yesterday there are some senators who have apprehensions about former president and Pampanga Rep. Gloria Macapagal-Arroyo taking over as new House Speaker, but he gave assurance they will do their jobs.
"We will take up the bills that come from the House, and hopefully they will take up the bills that come from the Senate. What is good for the country and good for the majority, we will support," Sotto said.
"We will do our job. As I said earlier, as long as we follow our job description, no personalities, then we are OK," he added.
Sotto said it was understandable that some senators have their qualms about the return of Arroyo to a position of power because of "past experiences" they had with her, but this should not affect the working relationship between the two chambers.
Sen. Grace Poe has stated her displeasure over the assumption of Arroyo as House speaker because of her involvement in various controversies during her term as president.
Poe's father, the late actor Fernando Poe Jr., ran for president against Arroyo in the 2004 elections, which was seen by many as tainted by fraud.
Sen. Joseph Victor Ejercito said the rise to power of Arroyo in the House does not look good for the Duterte administration, particularly with regard to its campaign against corruption.
Ejercito's father, former president and now Manila Mayor Joseph Estrada, was ousted in 2001 and as a result, then vice president Arroyo took over.
Sen. Panfilo Lacson said the other day that if the ascension of Arroyo to the speakership is a prelude to becoming prime minister later on, the people behind this should think twice.
Lacson questioned the timing of the leadership change in the House and the choice of Arroyo as Speaker, considering that she is on her last term and would have to step down on June 30 next year.
With just a few months left for Arroyo to serve as Speaker, Lacson said it did not make sense for the House to implement the change in leadership.