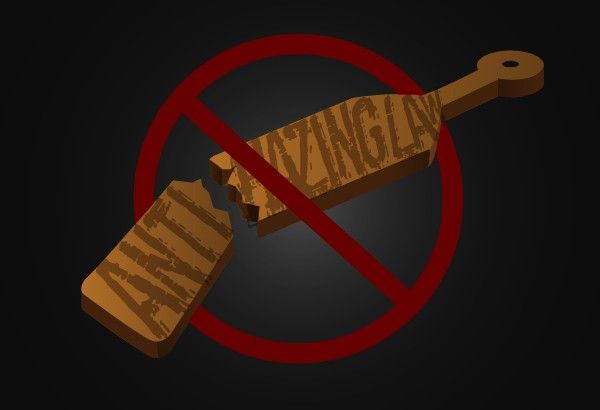 The measure amended the Republic Act 8049 or the Anti-Hazing Act of 1995, which has been criticized for lacking teeth.
Philstar.com/Jonathan Asuncion
Duterte signs stronger anti-hazing law
MANILA, Philippines — President Rodrigo Duterte signed a law that prohibits all forms of hazing and imposes harsher penalties on hazing death, amending a measure merely regulating the action.
Duterte signed Republic 11053 or the "Anti-Hazing Act of 2018" last June 29. A copy of the law was released to media Wednesday.
The measure amended Republic Act 8049 or the Anti-Hazing Act of 1995, which has been criticized for lacking teeth. There was only one conviction since it was passed 23 years ago.
READ: Anti-hazing law: 22 years, 1 conviction
Under the law, the definition of hazing has been expanded to include "physical or psychological suffering, harm or injury inflicted on a recruit, neophyte, applicant or member as part of an initiation rite or a requirement for continuing membership in a fraternity or sorority or organization."
It covers acts ranging from paddling to whipping, beating, branding, forced calisthenics, exposure to the weather, forced consumption of any food, liquor, beverage, drug or other substance or any brutal treatment or forced physical activity likely to adversely affect the physical and psychological health of such recruit.
The measure also bans all forms of hazing in fraternities, sororities and organizations in schools, communities and even businesses and uniformed service learning institutions.
The amended law also provides stiffer penalties.
Those who planned or participated in the hazing which results in death, rape, sodomy or mutilation will be slapped with a penalty of reclusion perpetua and a fine of P3 million.
Unlike the Anti-Hazing Act of 1995, the new measure also penalizes individuals who will try to cover up hazing activities.
Moreover, it mandates schools to "take more proactive steps to protect its students from the dangers of participating in activities that involve hazing."
The death of University of Santo Tomas freshman Horacio Tomas Castillo III during an initiation rite of Aegis Juris fraternity last year sparked moves to amend the anti-hazing policy.
The bill passed the Senate on March 12. The House of Representatives passed its own version a day after.