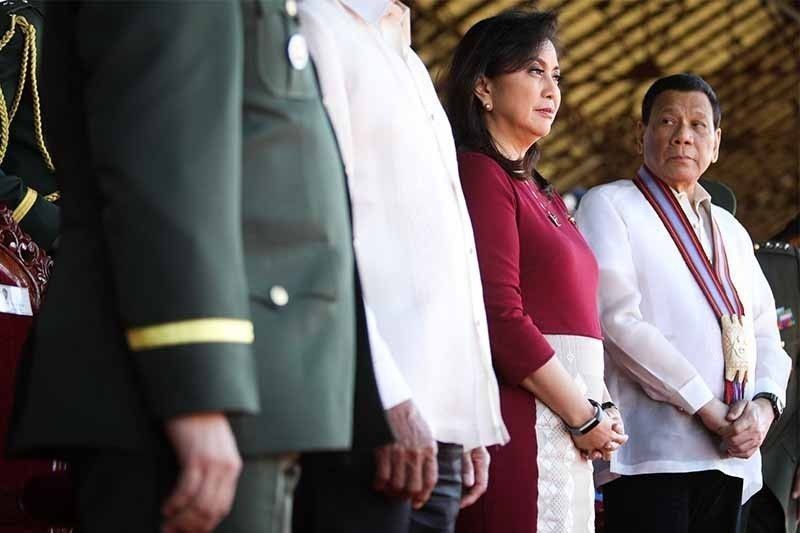 Barry Gutierrez, Robredo's legal adviser, said "the president should look into his own house first before he casts aspersions at anybody else who's actually working in his government."
Office of the Vice President
Duterte should improve own performance, Robredo camp says of 'incompetent' remark
MANILA, Philippines — President Rodrigo Duterte should improve his performance instead of belittling Vice President Leni Robredo's competence, a legal adviser to the vice president said.
The camp of the vice president made this point Tuesday after the chief executive called Robredo "incompetent" and incapable of leading the Philippines.
"I will not resign because it will make her president. My resignation is addressed to the people for them to choose whom they want. I don't think she will ever be ready to govern a country. Reason? Incompetence. She's not capable of running a country like this Philippines," Duterte said on Tuesday.
Barry Gutierrez, Robredo's legal adviser and a former Akbayan congressman, said "the president should look into his own house first before he casts aspersions at anybody else who's actually working in his government."
READ: Duterte: I won't resign to make 'incompetent' Robredo president
"There are lot of people who have serious concerns. They're grappling with issues that arose under his watch. They're not exactly happy with the way he's running things," Gutierrez claimed, noting that the drop in Duterte's satisfaction rating could have triggered his disparaging remarks against Robredo.
The chief executive's satisfaction rating plunged by 11 points to a "good" 45 percent during the second quarter from the first quarter's "very good" 56 percent.
RELATED: Palace: Duterte's satisfaction ratings still higher than his predecessors
Robredo's willingness to lead the opposition is also a possible reason for Duterte to criticize her, Gutierrez said.
"Instead of casting aspersions on the vice president, instead of calling her out for her supposed incompetence, he should probably look to improving his own performance first," he said.
Despite being sidelined in most of the government's affairs and activities and the small budget of her office, Robredo launched projects that have extended aid to poor Filipinos to make the Office of the Vice President "more relevant."
Robredo, who is from the former administration Liberal Party, said she is willing to unite opposition groups and take on the role as opposition leader.