Raps filed vs 17 officials over Boracay mess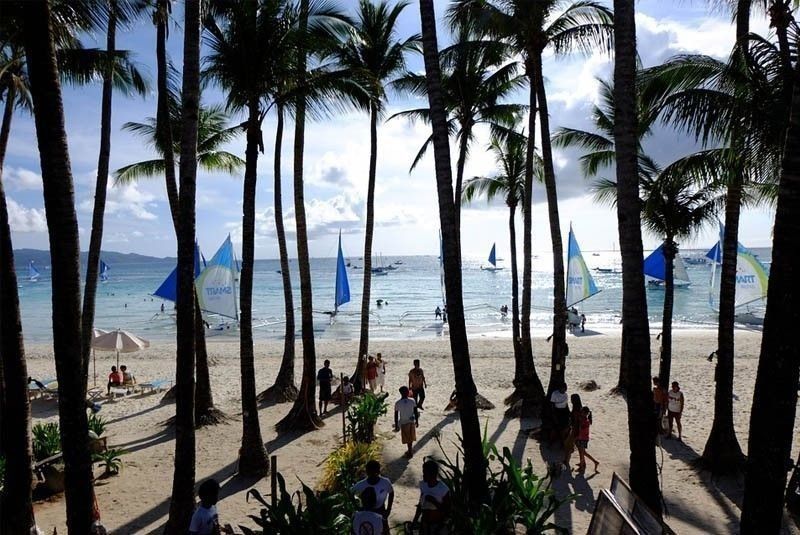 MANILA, Philippines — Local Government Assistant Secretary Epimaco Densing III has filed criminal and administrative complaints against 17 officials for allegedly allowing establishments in Boracay to operate despite not complying with requirements and laws.
Densing filed the cases before the Office of the Ombudsman on Wednesday afternoon.
The complaints were filed against the following officials:
Aklan Gov. Florencio Miraflores

Provincial Environment and Natural Resources Officer Valentin Talabera (appointive)

Malay, Aklan Mayor Ciceron Cawaling

Malay Vice Mayor Abram Sualog

Sangguniang Bayan Member Natalie Cawaling-Paderes

Sangguniang Bayan Member Jupiter Aelred Gallenero

Sangguniang Bayan Member Frolibar Bautista

Sangguniang Bayan Member Lloyd Maming

Sangguniang Bayan Member Dalidig Sumndad

Sangguniang Bayan Member Maylynn Aguirre-Graf

Sangguniang Bayan Member Danilo Delos Santos

Sangguniang Bayan Member Dante Pagsuguiron

Licensing Officer III Jen Salsona – Business Permit and Licensing Office, appointive

Edgardo Sancho - Municipal Environment and Natural Resources Office, appointive

Barangay Chairperson Hector Casidsid of Barangay Yapak

Barangay Chairperson Chona Gabay of Barangay Manoc-Manoc

Barangay Chairperson Lilibeth Sacapano of Barangay Balabag
The DILG said the officials may be held administratively liable for violation of the Local Government Code on their respective powers, duties and functions. They may also be held criminally liable for violation of Anti-Graft and Corrupt Practices Act.
The officials allegedly violated Section 3 (e) and (j) of the anti-graft law.
The law penalizes "giving any private party unwarranted benefits, advantage or preference in discharge of his official administrative or judicial factions through manifest partiality, evident bad faith or gross inexcusable negligence."
The officials are also being charged for supposedly "knowingly approving or granting any license, permit, privilege or benefit in favor of any person not qualified for or not legally entitled to such license, permit, privilege or advantage, or of a mere representative or dummy of one who is not so qualified or entitled."
The DILG is seeking preventive suspensions for all the respondents.
On April 8, Densing said the DILG had already drafted cases against the violators of environmental laws in Boracay.
READ: DILG: Cases being drafted vs Boracay violators
The DILG gathered evidence and investigated the business establishments before the closure of the island on April 26.
The department previously said it would file complaints against local government officials on April 14.—Rosette Adel
Related video: