Ruling on Marcos wealth case is 'historical revisionism', Rosales says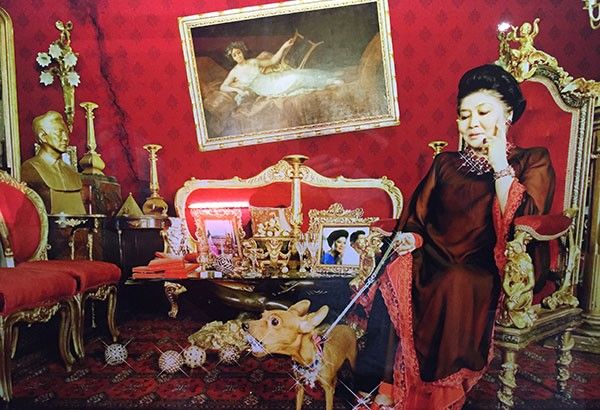 MANILA, Philippines — Former Commission on Human Rights Chairperson Etta Rosales hit on Wednesday the Supreme Court's dismissal of a government case to recover P51 billion pesos of alleged ill-gotten wealth from the Marcos family and from cronies.
In a statement, Rosales said the justices' decision is "blind obedience" to the authority of President Rodrigo Duterte despite evidence and rulings on cases of plunder, summary killings, torture, illegal arrests and detention by the court.
She did not provide proof that Duterte had anything to do with the dismissal of the case, which was handled by the Presidential Commission on Good Government.
"The SC has had previous rulings that Marcos plundered the coffers of government as early as 1968 and continued until they were ousted from office. These rulings led to the passage of Republic Act 10368 (Human Rights Victims Reparation and Recognition Act of 2013), where P10 billion are now distributed to 11,500 recorded victims who were able to present evidence," she said.
The Supreme Court affirmed on Tuesday the Sandiganbayan's decision that the PCGG presented insufficient evidence in the case.
The court said testimonies from the PCGG's witnesses were "not sufficient to establish that Marcos and the other respondents engaged in schemes, devices and stratagems to acquire ill-gotten assets."
Rosales, a victim of torture during martial law, admitted that photocopies are not enough to stand alone as evidence but witnesses who made the copies from the original documents could be summoned to prove its authenticity.
"[T]here are witnesses to xeroxed copies from the original documents. Who xeroxed them? They can be summoned. Xeroxed copies do not just drop from the sky. Nonetheless, these procedures must be seen in the larger historical and substantive context," she said.
READ: Money Trail: The Marcos Billions
Rosales pointed out that a Swiss court had ordered the transfer of Marcos deposits to the Philippine government. Those funds are part of the ill-gotten wealth that the government has recovered from Marcos and his cronies.
Saying the high court's decision is unacceptable, Rosales urged Filipinos to "resist this historical revisionism of truth." Referencing Albert Einstein, Rosales said that "blind obedience to authority is the worst enemy of the truth."
The PCGG had alleged that the Construction and Development Corp. of the Philippines (CDCP) obtained "favored" contracts worth billions of pesos from the National Irrigation Administration, Philippine Associated Smelting and Refining Corp., Light Rail Transit project, Philippine Phosphate Fertilizer Corp., and the Department of Public Works (since renamed the Department of Public Works and Highways).
The PCGG is tasked with finding and recovering ill-gotten wealth from the Marcos years.
The agency, which is facing abolition through pending bills in Congress, has recovered at least P170 million from the Marcoses and their cronies, with parts of the money recovered to be used for reparations to more than 11,000 victims of human rights abuses during Marcos' two-decade rule. — Christian Deiparine